2023 local consumer search behavior breakdown: Key findings and everything you need to know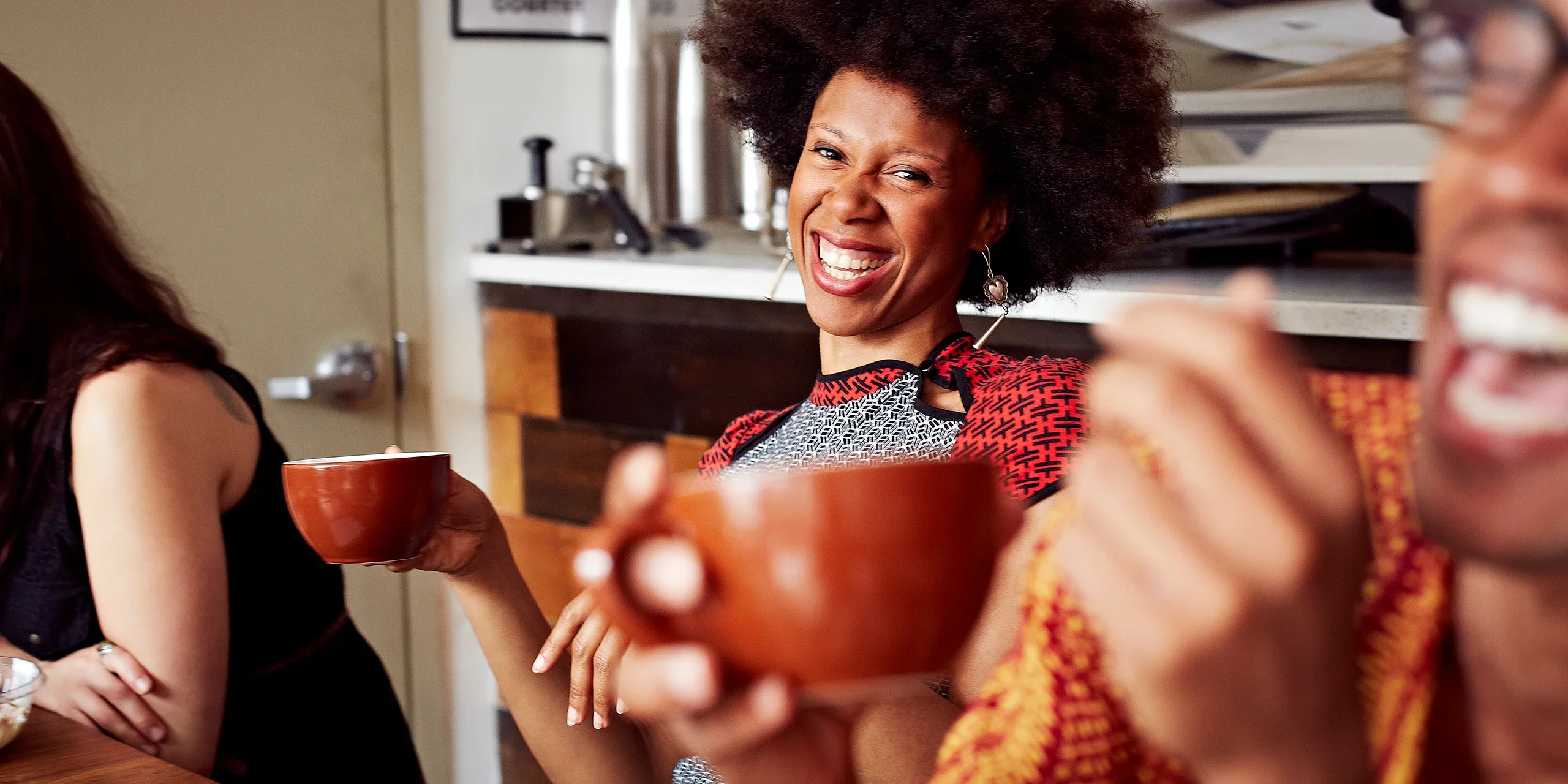 Local consumer search behavior is fickle and fleeting. It's largely influenced on a combination of key factors which may include economic conditions, trends, marketing strategies, cultural influences, and personal preferences.
For example, economic conditions such as potential lay offs during a recession or fluctuations in prices can greatly impact consumer behavior. During times of economic uncertainty, such as we are currently experiencing in this very moment, consumers may be more cautious with their discretionary spending and prioritize essential items over other goods. For industries like hospitality and restaurants, which are reliant on discretionary spending, this can lead to massive downward shifts in search interest, listing views, and conversion trends.
Knowing consumer search behavior is likely to shift myriad times throughout the year, it's essential to keep a pulse on your local marketing metrics often to see how often and when consumers are engaging with your brand. Quarter-over-quarter and annually, Rio SEO releases comprehensive reports outlining how local consumer search behavior has trended in aggregate (across all industries) and by vertical. These deep levels of insight can better guide your local marketing strategy and help you benchmark your performance against your competitors.
For the purpose of this research, Rio SEO analyzed local search data for more than 164,000 diverse U.S. business locations over the span of 2021-2022.
In this post, we will cover impactful findings from our 2023 Local Consumer Search Behavior Breakdown whitepaper and accompanying webinar we hosted. Use these insights to better inform how your brand is performing and opportunities for the future.
Local search behavior in aggregate
Local searches (queries people use to find your business).and views (the number of visitors to your Google BUsiness Profile listing) trended closely together throughout 2021 and 2022. This excludes a sharp dip we observe at the beginning of 2022, a time when mask mandates were still enforced and uncertainty around the war in Ukraine began.
When we look at conversion trends for local search, we see the general downward trend in local conversion actions that persisted through the first two months of 2022 began to let up in March. A common trend we also saw is an interest in clicks for driving directions. This alludes to consumers feeling more comfortable driving to businesses and shopping in stores once again. The increase in clicks for driving directions conversion action is one we see throughout our research for most industries.
Service businesses consumer behavior trends
Service businesses for the purpose of our research include a wide range of brands that provide personal services including fitness studios, storage facilities, postal services, hair salons and barbers, waxing services, and more. This industry in particular comes in close personal contact with the customer, which is likely why we see stark fluctuations in local searches, views, and click trends.
In 2022, the greatest volatility we see in this sector is from January to March, when the Omicron variant once again prompted trepidation around whether it was a good idea (or even possible) to access services that require close contact with another person.
Financial services consumer behavior trends
We categorize financial services businesses as banks, mortgage brokers, insurance agencies, and retirement advisors. Financial services businesses saw volatility across every metric through May 2022. We see searches, views, and clicks plummeted to their lowest point for this period in June and July 2021.
A wide variety of factors including mortgage rates and home prices, bank interest rates, inflation, the war on Ukraine, economic uncertainty, and more impacted search volume and interest in the financial services industry. Even one of these factors can cause consumers to tighten their wallets let alone numerous negative economic factors impactings consumers at once.
Full-service restaurants consumer behavior trends
Full-service restaurants encompass the entire dine-in customer experience–from checking in with a hostess to being waited on by a server. The restaurant may also offer curbside pickup, takeout, and delivery.
Given the current economic climate, it comes as no surprise that sit-down restaurants continue to struggle to gain the momentum they once did before COVID. Customer expectations have evolve and many restaurants have raised prices due to supply chain issues. There still is hope for restaurant brands. Eighty four percent of consumers say going out to a restaurant with family and friends is a better use of their leisure time than cooking and cleaning up.
Overall, a restaurant's Google Business Profile senda an increasing number of diners directly to restaurant locations each month. Restaurant brands will benefit from optimizing all available fields in Google Business Profile, leveraging Reserve with Google to accept reservations and show real-time wait times directly on Google Business Profile, and syndicating your menu.
Quick-service restaurants consumer behavior trends
Quick-service restaurants typically offer food at a more affordable price than their full-service restaurants. They operate in a grab-and-go mentality, without a server and full sit-down dining experience. This operation model better fared the reprecussions of the pandemic, growing in popularity and is now some consumers preferred dining method.
In turn, we see fewer fluctuations with quick-service restaurants in their local marketing metrics when compared to full-service restaurants. The holiday period had a cooling effect on local searches, views, and conversions in both 2021 and 2022. This aligns with seasonal trends the restaurant industry sees, where interest in eating out and takeout wanes in the colder months.
Retail consumer behavior trends
The search experience took a tumultuous turn over the past few years for retailers. Total views, searches, and clicks tended to trend together, with little variation.
We see the greatest local search interest and activity in spring 2021, when lockdown measures eased across the United States and many consumers felt safe venturing back into physical stores. Post- holiday season 2021 brought a large decline in search interest and activity as Omicron sent consumers back home – and to online shopping.
Across the over 67,000 retail store locations we analyzed; employees are fielding hundreds of phone calls directly from Google Business Profiles per month in each store. Slightly more searchers – in the range of 400 per month per location – choose to visit the store's website or local page to learn more and find answers to their questions. To help consumers make informed decisions, retailers must be ready to answer questions wherever consumers are looking to help improve the customer journey.
Healthcare consumer behavior trends
When we compare the healthcare industry with the other industries we study, we see onversion actions were far less volatile. Overall, we see healthcare brands have had more stability in terms of local marketing metrics over the past two years which comes as no surprise given healthcare visits are inevitable. An abundance of healthcare concerns have also risen–such as COVID, RSV, and mental health.
Keeping local listings and pages current with accurate hours of operation, insurance information, appointment availability, and services offered can help prospective patients self-serve as much as possible. Like other business types, healthcare organizations can also use GBP attributes to provide more information that proactively answers searcher questions and can negate the need for a phone call.
Hospitality consumer behavior trends
Hospitality brands include hotels and motels in chains and groups of 100 locations or more. Recovery has been difficult for hotel brands and largely reliant on external factors.
We know the pandemic barred a lot of travel and therefor needs for hotel rooms, and business travel also came to a halt. Like restaurants, hotels still are dealing with the aftermath of the pandemic which is why we see peaks and valleys in Google Search metrics.
The good news for hospitality brands is we are seeing interest pick back up. Conversion actions largely increased last summer, particularly clicks for driving directions.The important question for hoteliers and all industries we study in general is is historical data still useful to assessing success? When looking at the context of year-over-year wins and losses, local marketing success may look a little different than it did previously regardless of you your industry. You may need to level-set your expectations from pre-and-post pandemic as consumer behavior and buying decisions look much different now than they did even three years ago.
Multi-family residential consumer behavior trends
Despite a turbulent economic environment, vacancy rates in most major cities are low, and many consumers are returning to major cities to work in offices once again. We also saw from the pandemic that consumers valued their home spaces more as they were spending more time in them. This is likely why we see more highs than lows in the multi-family residential vertical over the past two years.
We see conversion metrics level out the second half of 2022. Several key factors are needed for the real estate market to thrive. These factors include population growth, high employment and good wages, as well as consumers willing to spend money on goods, services, and leisure.
The unemployment rate has continued to lower since January 2021 and was down to 3.5% in December 2022. Wages also steadily increased in 2022 as well. This led to a focus on home buying the past several years. Still with stiff competition, more people buying homes, and limited inventory, prospective home buyers were forced to continue renting with multi-family residential businesses.
---
Related resources
Interested in our solutions? Get in touch, and we can bring you up to speed.