4 research-backed SEO findings to guide your local strategy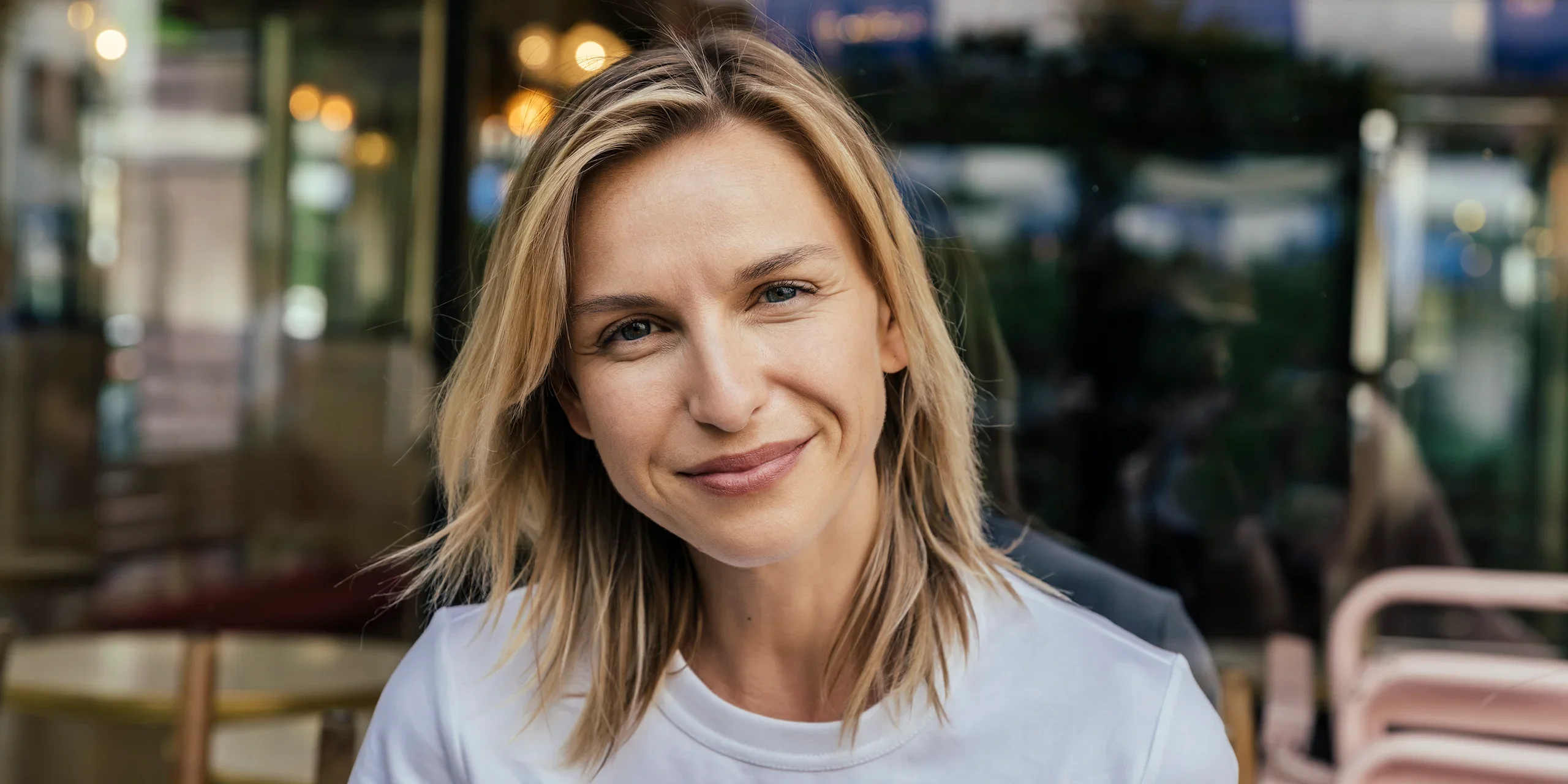 Being a brand with multiple locations comes with its own inherent SEO challenges. To start, a business may use the same content for each of its location pages. Search engines, in turn, may not favor these pages in the search engine results pages (SERPS) because it sees the content as duplicate content and isn't providing the best experience for the end user.
Next, managing SEO at scale can be a timely endeavor. Managing, optimizing, and publishing business information at scale is difficult in itself. Add on managing reviews and ensuring business listings are consistent and accurate across all directories and discrepancies in data are bound to arise.
To help multi-location brands mitigate these challenges and identify opportunities to improve their SEO, we not only provide solutions to help brands win at scale but provide ongoing guidance in the form of content as well. Each month, we host webinars to discuss best practices, industry happenings and more.
This month, we were joined by Andrew Shotland, CEO & Founder of LocalSEOGuide.com to discuss must-know multi-location SEO best practices and how to use research-backed SEO findings to take your search strategy to the next level using research-backed findings. In this post, we'll dive deeper into his findings and guidance for:
Targeting "near me" keywords

Determining search intent

When to use hyper-local content

Optimizing your Google Business Profile (GBP) and local strategy
Targeting "near me" keywords
In the early days of suggested search, creating a "near me" page was enough for Google to rank it, regardless of your proximity to the searcher. While "near me" keyword terms have evolved and aren't as simple to rank for these days, is there an exact science to getting this term to "work"? Local SEO Guide sought to find out if "near me" in a title tag works for local queries. To answer this question, they rank checked queries in 100 cities comparing 10,000 SERPs.
What they found is the following:
Pages rank better when title tags contain the city where the user is located.

Avoid overly long title tags and opt for including cities and states
Here are the​ features of title tags that impact ranking from a dataset of 100,000 title tags and ranking positions. The lower numbers the better the average ranking.
Other factors to consider
State without city has almost no positive impact.

If you write a title that's too long, states and cities can still improve your ranking.

Words like "best" have a small positive impact on ranking for "near me" keywords but not much.

The word "near" by itself has a ranking improvement of 1.2 positions, while "near me" has a ranking improvement of .8 positions.
The best overall takeaways
For "near me" queries, the distance between a person and business has a significant impact on ranking, no matter where the person is searching (indicated by what cities are currently in the map).

If you search "near me", but are looking at a different city, you will still see results for businesses near you in the searched city (or not), vs. near a location in that city.

Even if you mention the city in the search query, the person's location is still a significant ranking factor.

Targeting "near me" may not be effective if the target user is not currently in that city.

The optimal title tag to target "near me" is to contain city, state and "near"
Determining search intent
Searchers seek multi-location businesses using national terms and local terms. To display information that's most relevant to the searcher's intent, you must therefore develop content and landing pages for both national and local intent. Local SEO Guide sought to help multi-location businesses figure out the types of "local" pages brands need.
To do so, they analyzed how "local" the SERPs are for 16,528 "cars for sale" queries across all the major car makes in 100 cities keywords than those that have store locators with linked State > City > Location pages.
Here's what they discovered.
If a query doesn't have a Local Pack or a City/State in the search results, it likely does not have "Local Intent".

Local intent queries require local pages. National intent queries don't.

For car makes, the majority of "for sale" queries have national intent
Local and national keywords tend to have different competitors. See the chart below for an analysis of the top competitors for a brand with a national and local franchise site, competing in 188 markets across 24 keywords.
National vs. local intent takeaways
Build a system flexible enough to generate city pages per make as needed.

Adjust pages if Google changes the intent of the keywords.

Some product queries, such as "Honda," require local content while others are treated as national queries.

If you understand the difference, you can properly align your content strategy.
When to use hyper-local content
Hyperlocal content targets a specific local audience, such as a neighborhood or a community. By creating content for a specific audience, you can improve the content's relevancy and better connect with the end user. For example, if you're a local restaurant in the Hillcrest neighborhood in San Diego, you could create content about events, fundraisers, landmarks and more in that specific neighborhood.
Local SEO Guide sought to complete a neighborhood analysis. The assumption was Google knows and understands city and neighborhood limits and if your website talks about those cities and neighborhoods.
This means that even if you have a well-optimized GBP and well optimized website, your ranking could suffer in cities and neighborhoods that you don't create content about.
To complete the analysis, they rank checked groups of keywords in different parts of a city (5 cities every 1 mile) and determine trends in ranking based on:
City limits

Neighborhood limits
Neighborhood analysis findings
Find nearby neighborhoods that have worse ranking.

Create content for those neighborhoods (e.g. what locals call it, how long you have been servicing it, jobs you have done in it, stats related to your industry, relevant images and videos, etc.)

Including a few internal and external links doesn't hurt.
Optimizing your GBP and local strategy
Ongoing GBP optimization is an ongoing and crucial endeavor for marketers. For many searchers, the first time they discover your business is likely your GBP when they're seeking your product or services.
If you're GBP contains outdated information, this can cause a negative customer experience–one in which you likely lose a potential, motivated customer. To test this theory, Local SEO guide sought to test if a well-optimized GBP has a higher CTR than a non-optimized GBP.
Local SEO Guide pulled GBP a client's ranking data for "storage unit" in 50 cities and collected the number of images, number of reviews, review score, categories, and other factors per GBP.
Then, they did a correlation analysis between those factors and CTR.
They discovered the minimum threshold for a city to rank on a group of keywords is:
9 photos

9 posts

25 reviews

5 categories selected
However, they found no correlation between these individual factors and CTR, other than ranking for the primary keywords.
Putting it all together
Data-backed findings play an imperative role in marketing strategy. They serve as objective evidence to move forward or stray away from different initiatives and greatly help the decision-making process.When decisions are made based on research, we stray away from personal biases, assumptions, and opinions.
For the purpose of this research, we found a number of findings that can help improve local marketing importance. First, we see that proximity plays a key role in determining results for "near me" searches and unfortunately, there's little businesses can do to mitigate this. However, it's still important to add your city and state to the page's title tags.
We also learned keywords with local intent do require a dedicated local landing page whereas keywords with state intent don't necessarily need one.
Research also shows that creating hyperlocal content for neighborhoods with low search competition is an easy win. Create content specific to that neighborhood for the best results.
Finally, we see that optimizing a GBP helps with local search rankings. Those in top positions in the SERPs have multiple photos, posts, reviews, and categories selected.
To find even more research-backed SEO findings, watch the webinar on demand.
Interested in our solutions? Get in touch, and we can bring you up to speed.