Healthcare online reputation management tips for providers and practices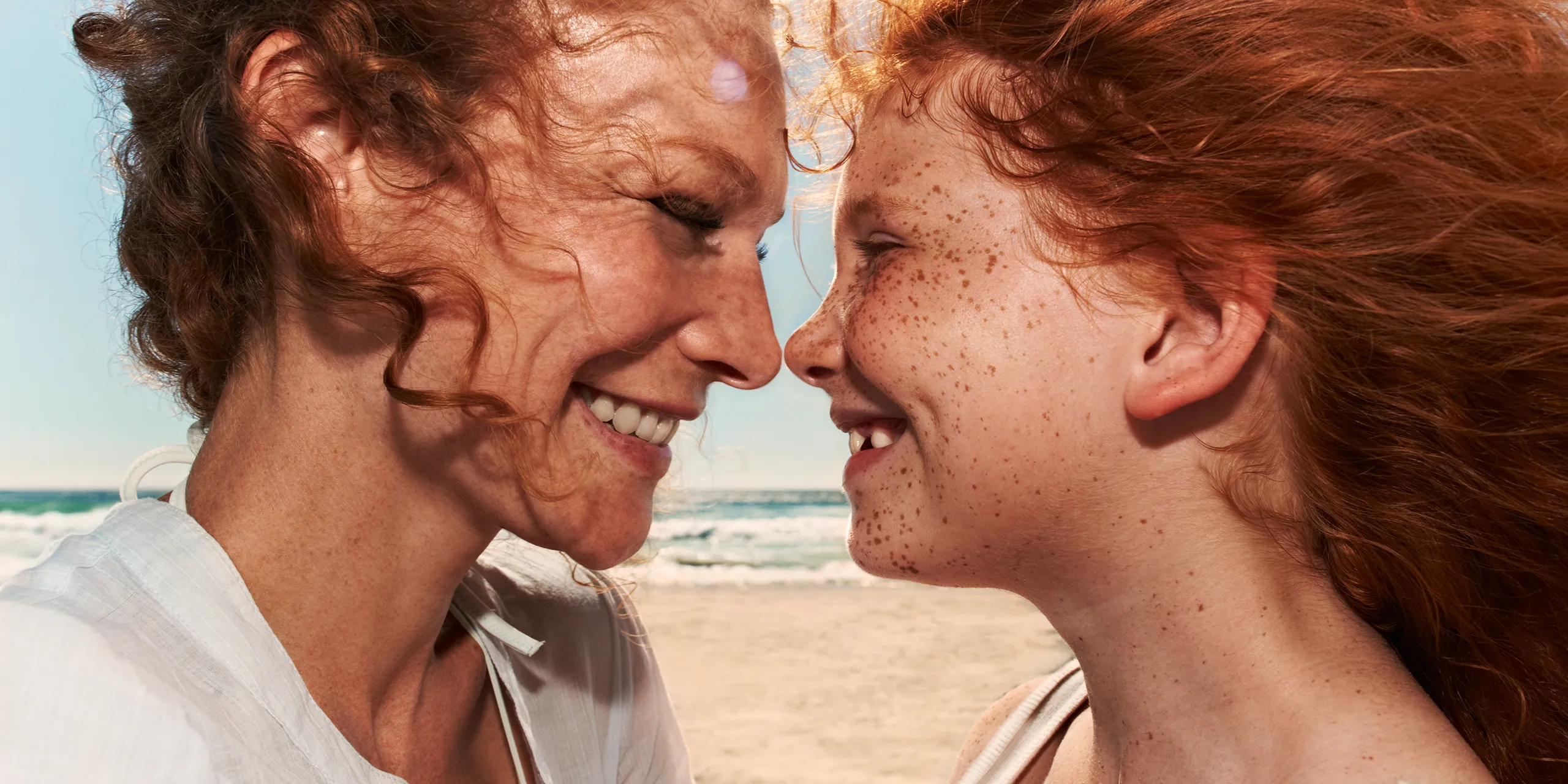 Online reputation management is complex, particularly in the healthcare field where HIPAA regulations are in play and emotions among patients can be high.
Your healthcare brand's reputation is hard-won and worth protecting. Online reputation management is a long-term strategy and ongoing process that pays dividends over time in terms of increased revenue, new patients, greater loyalty, and continuously improving patient experience.
In this post, you'll find several online reputation management tips designed to improve patient satisfaction and engagement, enhance your online visibility, and put patient experience insights to work to earn you positive accolades from patients in the future, too.
How important is online reputation management in healthcare?
Online reputation management is vital in healthcare, as it can directly impact patients' selection of their healthcare provider. In addition, patients are conscious of how reviews can reflect the service they'll receive when they need medical care.
According to a patient experience survey, around 71% of patients use online reviews to help them find a new doctor. The same study found that 43% of respondents would leave their insurance network for a provider with more favorable reviews.
In addition, Press Ganey's most recent 'Consumer Experience Trends in Healthcare' report revealed that patients were more than twice as likely to use digital sources than a doctor's referral to choose a primary care doctor. It's evident patients
Healthcare providers can build trust and reassurance among potential patients through strategic online review management. By creating online content that mirrors the quality of care they provide and amplifying positive patient experiences, healthcare providers show potential customers what kind of experience they will receive.
Online reputation management ensures that negative press or reviews are dealt with to preserve the organization's reputation. Taking proactive steps to monitor and manage their online presence helps healthcare organizations develop their credibility, establish patient trust, and maintain a strong reputation in an increasingly digital world.
Have a Google Business Profile reviews management strategy in place
Reviews on Google are one of the most visible and influential sources of information about a business. So brands need to have a plan to efficiently manage their online reputation through their Google Business Profiles (GBPs). This includes listings at the practice level but also the physician's listings as well, if applicable.
A recent survey states that 37% of patients used Google reviews over other listings, which is why healthcare brands must prioritize their GBP setup and management across locations.
It's essential to monitor your reviews regularly and respond quickly. Responding to reviews in a timely manner shows that you are attentive and care about your patients' experiences. It also allows you to address any negative feedback.
Recommended reading: Best Practices for Positive and Negative Review Responses
Review response strategy for healthcare providers and brands
When responding to reviews, be sure to thank the reviewer for their feedback, whether it is positive or negative. If it is a negative review, take the time to apologize and explain how you plan to address the issue.
Reviews and ratings can also impact your brand's search rankings and online invisibility. Google's algorithms are factoring in:
Number of patient reviews
Recency
Overall star ratings
Engagement from the business (e.x., responding to reviews)
While prioritizing your GBPs are important, claiming and managing other listings will help you reach more patients looking for healthcare reviews.
In addition to Google, claim all available listings on Yelp, Healthgrades, Vitals, Facebook, RateMDs, etc
Ensure that your brand is represented accurately and positively across all platforms patients in your area use by claiming and managing all available listings on review sites.
In a recent study, Healthgrades came in second to GBP listings with 26%, Yelp in third at 13%, and 12% each chose RateMDs or "other" as patients' most visited physician review site.
Consumers tend to check three different online resources before choosing a provider. Claiming these listings will allow you to control the information that appears on each platform and monitor and respond to reviews in a timely manner.
Here are some popular healthcare-specific platforms healthcare brands should consider creating a listing for and monitoring:
Healthgrades is an online service offering ratings and reviews of healthcare providers so that people can make informed decisions about their care. It also helps connect people with doctors and provides educational materials on various health topics.
Vitals is a review platform that provides information on hospitals, doctors, and clinics. It contains reviews from patients and service providers and detailed profiles of each doctor with their contact information.
RateMDs offers a comprehensive search function that allows users to search by specialty, location, insurance coverage, gender, and patient reviews.
Sharecare is a digital health technology platform that provides personalized content and tools to help individuals, providers, and employers better manage their health.
It's important to monitor your online reputation across listings like these regularly. Brands can do this by setting up alerts for keywords related to their brand and monitoring reviews and ratings. At the enterprise level, it becomes too time-consuming and ineffective to monitor manually, and new reviews are easy to miss. This next tip can help manage all of this positive interaction at scale.
Recommended reading: Online Reputation Management for Regulated Industries 101
Set your team up with a program for timely, compliant review responses.
One of the best ways to help maintain a positive online reputation is by setting up a program for timely, compliant review responses. This means preparing your team to respond quickly and appropriately to any reviews or comments left about your brand online.
It's vital to respond to all reviews, positive and negative, quickly – ideally within 48 hours. Templates with customizable responses can help speed up the response process and provide a consistent brand voice and tone across all locations.
Even with the best plan, managing a brand's online presence at scale can be difficult. This is why having a program and appropriate technology solution in place is key. Your team needs a technology solution to monitor for new reviews across platforms and alert the person who will triage reviews when new ones appear.
There are numerous benefits to incorporating a program for your team, including:
It gives your team an opportunity to help patients with an unresolved issue by recommending a direct method of contact (email or phone).
Enables team members to flag and ask for the removal of reviews that violate patient confidentiality or HIPAA regulations.
It shows Google and other search engines that your brand actively engages searchers.
It also shows all other prospective patients who read those reviews in the future that you are responsive and care about patient feedback.
Follow up immediately after patient engagements with a survey for fresh, descriptive feedback
Following up with patients after they visit one of your locations is an excellent way to gain crucial feedback. This allows you to collect valuable patient insights about their experiences and use them to improve your services.
By sending out surveys with thoughtful questions shortly after patient engagements, you can ensure that the feedback you receive is accurate and up-to-date. In addition, this will help you identify any areas of improvement you need to address.
It's also important to respond to all patient feedback promptly. Whether the feedback is positive or negative, responding promptly shows that you value your patients' opinions and are willing to consider their input. This can help build trust and loyalty with your patients, which is essential for maintaining a positive online reputation.
Healthcare brands should look for a platform that screens new survey response content for protected health information (PHI), libel, and profanity so you can transform compliant responses into reviews on your website.
Be part of the social media conversation
Healthcare brands have a responsibility to maintain their online reputation, and one way they can do this is by being part of the social media conversation. Social media platforms like Twitter, Facebook, and TikTok are great places for healthcare brands to engage with their target audience and build relationships.
While social listening is important, your brand has an opportunity to be part of the conversation. By actively participating in discussions on social media, healthcare brands can demonstrate that they are listening to their customers and responding to their needs.
Healthcare brands can also use social media to share helpful information and resources with their followers. And finally, a strategy to deal with PHI, libel, and other potentially problematic interactions is key.
Put your patient review insights to work
Use reviews from sites like Yelp, GBP, and Healthgrades to understand patient sentiment and identify areas for improvement. One way to effectively accomplish this is with healthcare-specific natural language processing and AI.
There is much to be learned from social listening and review sentiment and content analysis. These insights can help inform new patient services, investments in infrastructure and equipment, employee training, and more.
In addition to responding to reviews and incorporating their insights, don't forget to share your brands' positive reviews on social media. This will help spread the word about your brand and show potential customers you have a good reputation.
Conclusion
The key to online reputation management for healthcare brands is to be proactive and consistent while remaining professional and compliant. Developing a comprehensive strategy that includes monitoring, responding, and engaging with customers with a talented team can help ensure that your brand's online presence is professional and positive.
Creating content that educates and informs your audience can also help build trust in your brand. Finally, staying up-to-date on the latest trends and technologies can help you stay ahead of the competition.
Learn more:
---
Related resources
Interested in our solutions? Get in touch, and we can bring you up to speed.