Top digital marketing conferences to attend in 2023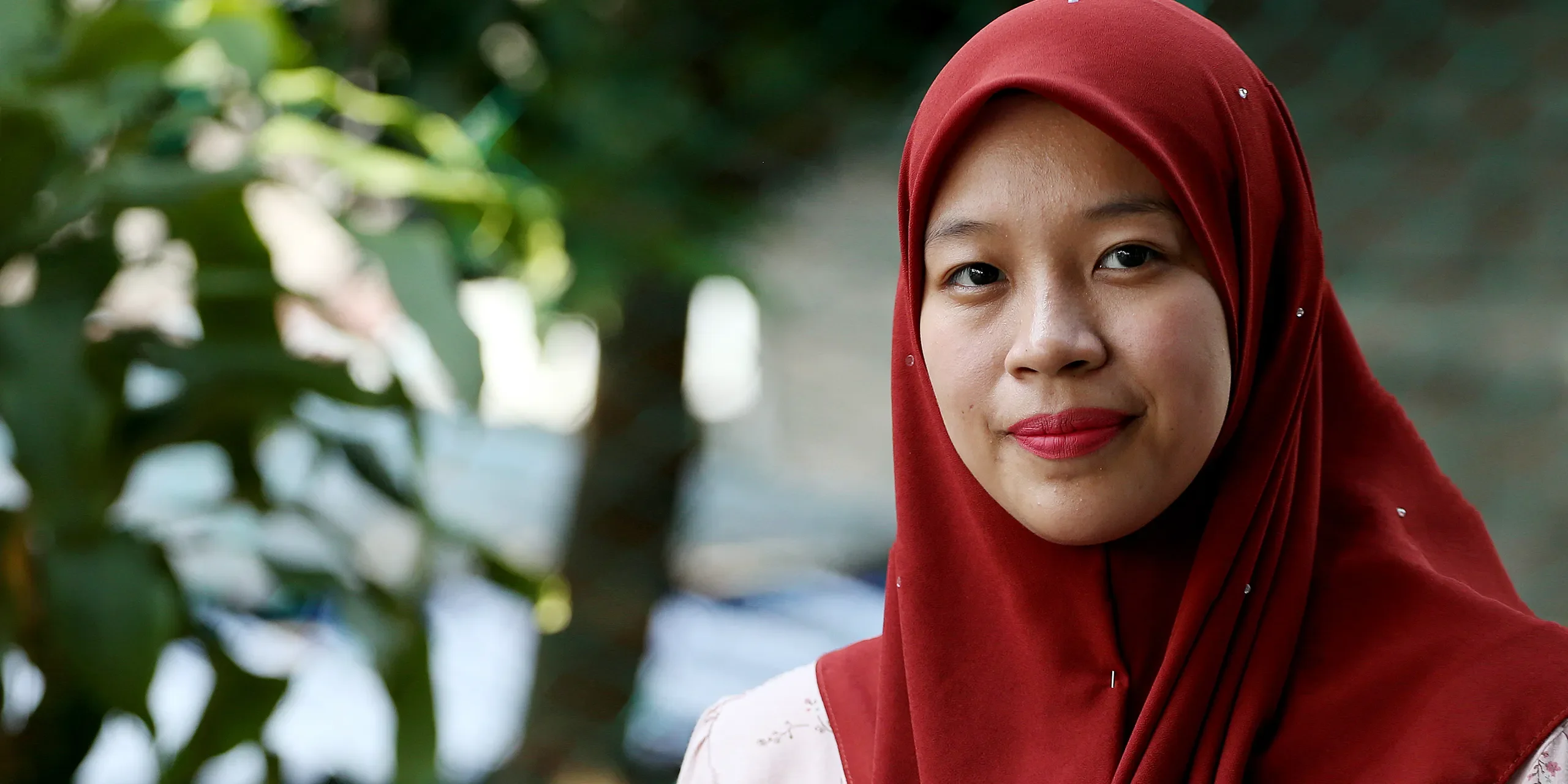 Bit by bit, digital marketing conferences are evolving from the completely virtual assemblies (reminiscent of pandemic times) to in-person and even hybrid events. Whether you prefer to attend conferences online, face-to-face, or a mixture of both, there are myriad events to attend in 2023. Each are a rich source of industry knowledge, the latest and most effective strategies, and valuable networking opportunities. These events also provide exclusive access to some of the top industry experts.
When seeking quality marketing conferences to attend, there are numerous variables to consider. For example, you may want to see a broad range of digital marketing topics or you may prefer a specific focus (such as email marketing, for example) and presentations by practitioners in that field. Additionally, you may prefer the environment of a large lecture hall and the shared energy of thousands gathered together, while others feel at home in a small classroom or more interactive workshop setting.
Whatever your interests, job title and seniority, or level of experience, digital marketing events are happening across the U.S. and around the globe to help you meet your professional development goals and improve your strategy for 2023.
Here are a few must-attend events worth checking out to help you map where you need to be in 2023.
We'll break out these in person and virtual events into three categories: digital, tech, and content marketing conferences. Let's first dive into the digital marketing conferences worthly of attending.
Digital marketing conferences
B2B Marketing Exchange, February 27-March 1, 2023
B2B Marketing Exchange is returning to The Phoenician Resort in Scottsdale, Arizona. This conference is specifically designed for B2B teams, and will have B2B labs, case studies, and workshops, as well as five focused tracks including:
ABM in Action Live
Content2Conversion
GTM Strategy
Demand Gen Summit
Sales Impact Summit
DigiMarCon West April 12-13, 2023
DigiMarCon West returns for the eighth time virtually and in-person. The event will take place in Los Angeles, California, at the Loews Hollywood Hotel for those attending in person. This conference will bring insights from thought leaders, cover technology integration and critical topics like:
'Account-Based Marketing'
'UI/UX Design'
'Search Engine Optimization'
Midwest Digital Marketing Conference (MDMC), April 17-18, 2023
Midwest Digital Marketing Conference (MDMC) will take place in St. Louis, Missouri and will help marketers set up their 2023 marketing campaigns. This conference will have keynote speakers, deep-dive workshops, and 20 breakout sessions covering topics like:
Digital Marketing
Social Media Marketing
Data and Analytics
Gartner Marketing Symposium/Xpo, May 22-24, 2023
Gartner Marketing Symposium/Xpo will take place in Denver, Colorado. This conference is designed for high-level marketing executives, and will discuss "Marketing's New Directive: Reprioritize, Rethink, Realign". You can also expect:
'Signature Series' covering Gartner's latest research
'Solution Provider Sessions' user case studies with real-world advice
'CMO Circle" an exclusive program to evaluate innovative strategies
CX North America, June 13-15, 2023
This year, CX North America offers an in-person conference at the Gaylord Opryland Resort & Convention Center in Nashville, Tennessee. Hosted by Forrester, this conference will cover the complete customer experience, from their digital marketing insights as well as research and frameworks covering topics like:
'Customer Experience And Strategy'
'Organization Structure and Practices'
'Emerging Technology'
Marketing Analytics Summit, June 19-22, 2023
Marketing Analytics Summit will take place at the Red Rock Casino Resort and Spa in Las Vegas, Nevada. The summit will feature marketing analytics business leaders and courses like:
'Cross-cultural Marketing Analysis' with Geddy Van Elburg
'Driving Customer Acquisition & Repeat Rate with Lifecycle Models' with Marta Dalton
'SQL on GA in BQ: BigQuery for Digital Marketers' with Anil Bata
SEO conferences
SMX Conference, March 15-16, 2023
SMX Conference combines a focus on both SEO and PPC in this year's conference in Munich, Germany. It has six tracks, including SEO, Analytics & Data, and UX, with workshops like:
'Advanced Technical SEO'
'International SEO Strategies & Tactics'
'Playing into Google's A.I. Monopoly'
Brighton SEO Conference, April 20-21, 2023
Brighton SEO Conference will be held in person at the Brighton Centre in Brighton, United Kingdom. Its sessions are specifically designed to help search marketers do their jobs better. You can also attend the event online on May 5th for free. Some of their in-person talks:
'Advertising in the Metaverse'
'Data Driven Approach to Scale SEO'
'Automation Recipes for SEO Success'
LocalU Advanced, April 26, 2023
LocalU Advanced will take place in Dallas, Texas at the Lorenzo Hotel. It will cover all things local SEO including tips, strategies, and insights with expert speakers leading sessions like:
'GBP Insights You're Missing Out On'
'12 Vertical Video Secrets To Dominate Your Niche'
'How to Conduct a Technical SEO Audit of Your Website'
SEO Meetup, 2023
SEO Meetup group will hold numerous conferences over the year. This conference says it will be "the 2nd largest SEP meetup in the USA" and will have online and in-person meetups. These conferences aim to:
Help SEO professionals grow their network
Provide the latest data, research, and strategies
Explore job opportunities and partnerships
Tech conferences for marketers
SWSX Conference & Festivals, March 10-19, 2023
SWSX Conference & Festivals annual event will occur online and in person in Austin, Texas. It will host diverse speakers and events, and a film, tv, music, and comedy festival. Some of the featured tracks include:
'Advertising & Brand Experience'
'Civic Engagement'
'XR & Metaverse'
ANA Masters of Data & Technology Conference, April 12-14, 2023
ANA Masters of Data & Technology Conference will occur virtually and in person in Orlando, Florida, at the J.W. Marriot Orlando. The conference will provide case studies and first-hand experience from industry leaders with sessions about:
'Data & Privacy: How to Thrive During a Period of Threat'
'Advance Data Visualization: The Champions and Code Crackers'
'Experiential Technology: Create, Interact, Engage'
AntiConLX, May 24-25, 2023
AntiConLX will take place in person at the O2 in London and virtually from May 21-23. It will have three tracks: MarTech, SalesTech, and NextTech, each covering topics such as:
B2B Marketing
A.I. Driven Sales
Digital Transformation
MAICON, July 26-28, 2023
MAICON will be held in Cleveland, Ohio, at the Huntington Convention Center, focusing on marketing and artificial intelligence. Learn the best ways to incorporate A.I. into your 2023 marketing strategy and learn how to:
'Augment predictive capabilities'
'Execute personalized campaigns of unprecedented complexity'
'Unearth hidden insights in analytics'
The MarTech Summit, October 18-19, 2023
The MarTech Summit in Bangkok has a new summit focusing on growing senior-level executives' marketing strategies. This conference will have over 30 speakers and over 15 sessions with topics such as:
'Digital Transformation & Growth'
'Customer Experience (CX) & Engagement'
'Full-funnel Marketing'
Content marketing conferences
Confab Central, April 30-May3 2023
Confab Central will be a four-day conference at the Hyatt Regency in Minneapolis, Minnesota, focusing on content strategy optimization. Great speakers, like Rebecca Nguyen from Indeed and Matthew Rayback from Adobe, will share their expertise. In addition, the speakers will provide actionable takeaways for:
'Website Content Strategy'
'SEO for Findability'
'Enterprise content ops'
Content Marketing World September 27-28, 2023
This year, the Content Marketing World conference will take place in Washington, D.C., featuring excellent content marketing sessions, a worthwhile speaker lineup, and workshops. You'll learn the following:
'What the future of content marketing looks like – and how to prepare for it now'
'How to accurately measure the ROI of your content'
'Why content creation is only a small piece of the puzzle and where to focus your time for maximum impact'
MarketingProfs B2B Forum, October 4-6, 2023
MarketingProfs B2B Forum is a three-day conference for B2B marketers coming to Boston, Massachusetts. Some of the unique workshops include:
'Content Marketing for SEO' with Andy Crestodina
'Demand Generation' with Kenda Macdonald
'Marketing Strategy' with Allen Weiss
LavaCon October 14-17, 2023
LavaCon is coming to San Diego, California, focusing on leveraging cutting-edge technologies in content marketing with valuable workshops and sessions on:
'Integrating MarComm into the Enterprise Content Ecosystem'
'Integrating TechComm into your Marketing Strategy'
'How to Search and Return Content from Multiple, Disparate Content Silos'
LavaCon 2022 Recap Video from LavaCon Conference on Vimeo.
Improve your 2023 digital marketing strategy
No matter your niche, strategy, or goals for this year, there are numerous impactful digital marketing conferences to choose from and will cover many topics for marketing professionals this year.
Whether you're attending a digital marketing, SEO, tech, or content marketing conference, all will offer valuable insight and expertise to guide you how you optimize your strategy. These conferences will also provide invaluable networking events and knowledge-sharing sessions.
Take your brand's digital marketing strategy to the next level with the knowledge-sharing and real-world perspective offered in this year's conference line-up.
---
Related resources
Interested in our solutions? Get in touch, and we can bring you up to speed.