6 foolproof Google Shopping strategies to boost your products' visibility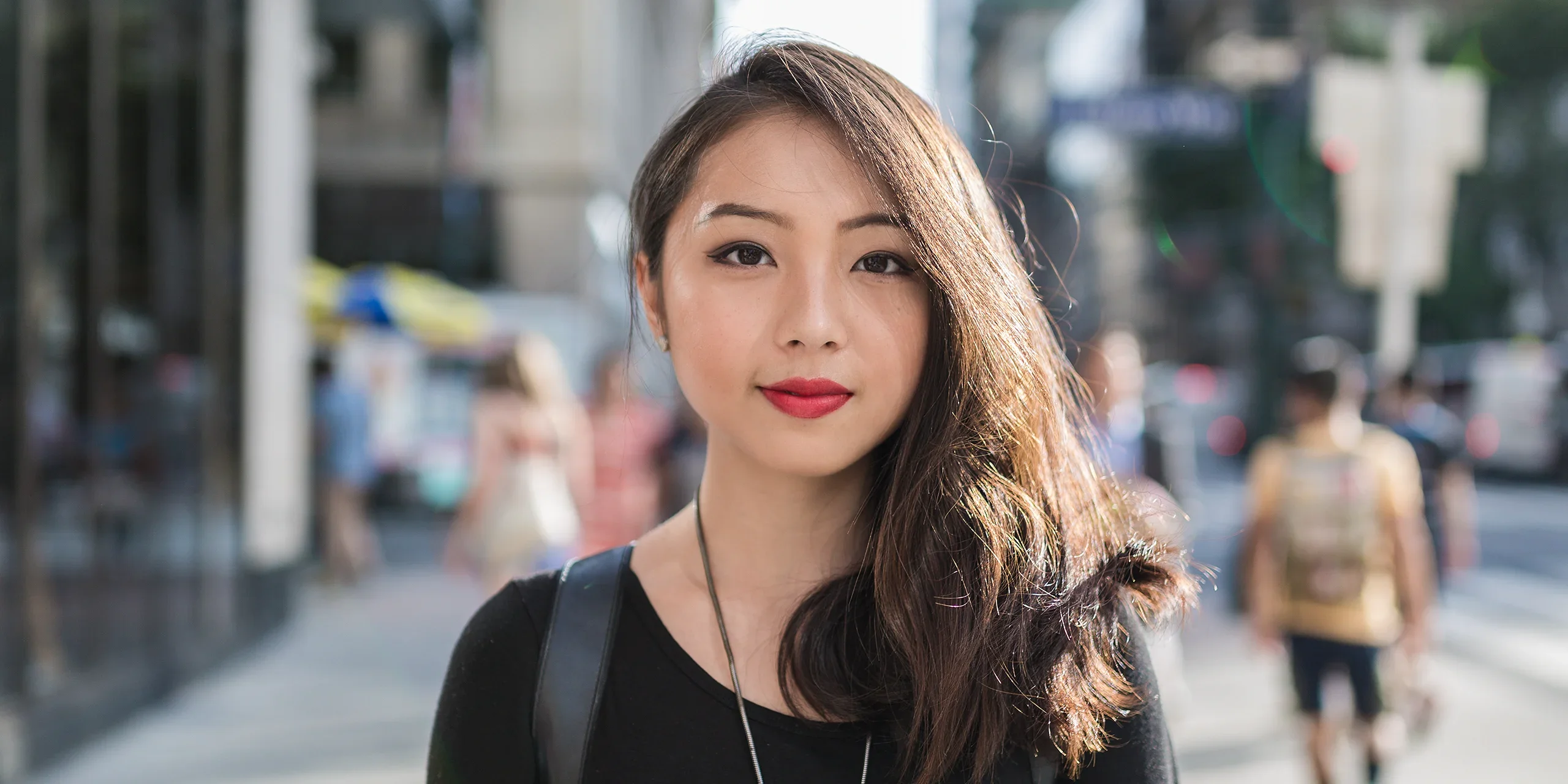 Google Shopping is part of the Google Merchant Center, which allows retailers to sell products via Google Search and other platforms. It accounts for over $1 billion dollars in annual revenue and has become one of the most effective platforms for retailers to promote their brands.
The platform is popular among consumers because they can search, compare products and find daily local deals. Meanwhile, for retailers, it provides the perfect online space to increase their brand awareness, maximize reach, and increase sales. It's also a free tool that allows you to upload your product data directly to Google's Merchant center.
Let's take a deeper look into how both online and brick and mortar retailers can leverage Google Shopping strategies to their advantage.
What is Google Shopping?
The inception of Google Shopping began as Froogle when released in 2002, as a Comparison Shopping Engine (CSE) that conveniently allows consumers to search, compare, and shop for physical products.
When originally released, the service used a basic index product database where users could search for certain items. However, in 2012, the service shifted to a paid advertising model where paid products appeared in the Google Shopping results, displayed as thumbnail images for each retailer's products and prices.
From this point, Google Shopping became a division of Google Adwords. However, unlike Google Ads (as the product is now known), which are primarily focused on keywords, Google Shopping uses uploaded product data from merchants to display Google Shopping ads.
The move to paid advertising proved unpopular among merchants, who were put off by the high costs associated with the platform. And so, on April 27th, 2020, as a response to the pandemic and changes in the global economy, Google re-introduced the free shopping platform.
Today, Google Shopping results provide its own shopping database to display separate search results from organic searches. Additionally, these shopping results more closely match the user's search terms while displaying paid products that are promoted separately from the free organic results.
Google Shopping highlights
With thousands of online e-commerce stores, it's easy to see why consumers favor the Google Shopping platform:
It applies Google's search technology, allowing users to research and find products from multiple online stores across the web.
It enables customers to purchase products directly from a Google Business Profile listing.
It tells users where to buy products.
The platform has extensive reach, allowing consumers to search far and wide for desired items.
From common household goods to unique and rare products, with a quick search, consumers can instantly find their desired items alongside product photos, links to additional information, and relevant stores where they can purchase the items.
Why use Google Shopping?
Retailers will find that Google Shopping can serve their business in multiple ways.
Enhanced targeted traffic
Google Shopping gives retailers a direct line to their target audience and more flexibility to tailor advertisements, catering to their audience's specific needs. For example, if your niche sells "household gadgets under $300," you can tailor your advertisements to an audience looking for more affordable household products.
Easy to set up
If your store already has a product feed on your website, it's very easy to set up a product feed on Merchant center, especially with the support of a local marketing partner. Rio SEO has helped hundreds of brand locations seamlessly integrate their product feeds, improving product visibility on their local listings and in search results. Additionally, brands are able to upload products in bulk through a product feed rather than one at a time.
Higher search volume
Being the largest search engine in the world, with 92.18% of the worldwide search engine market share, most of your potential customers will turn to Google when they search for products online.
Increased Clicks
Google's Pay-Per-Click (PCC) rates receive approximately 20% of total traffic volume, with the remaining 80% accounting for organic search results. Therefore, promoted products are displayed before organic products, usually on the first page with an accompanying product thumbnail and the upfront price, increasing the platform's traffic-generating ability.
Higher visibility in Google SERPs
Google Shopping allows online stores to appear in various Google SERPs, including website results, Shopping results, and text-only PPC results, giving online retailers higher exposure in search results while generating more clicks, traffic, and revenue.
Greater conversion rate
Google Shopping has a 30% higher conversion rate than text ads. This is huge for marketing because it provides more opportunities to reach its target audience with targeted advertising campaigns.
Improved visuals
Compared with text-heavy searching, having a clear visual image of products is considerably more effective because it enhances the shopping experience, making it easier to browse and compare products.
How does Google Shopping work?
As of this writing, Google Shopping is available in 99 countries, with continued expansion into new beta countries. Retailers have certain limitations when participating in beta countries, such as some products being ineligible to purchase. In this case, retailers can use Performance Max in beta countries to set target ROAS and ensure consistent performance while ramping up traffic.
When consumers search on Google Shopping, they will see a variety of filters, such as price, size, and technical specifications. Consumers can narrow their search to find the right product by selecting the appropriate filters. For instance, when viewing apparel product pages, like coats and dresses, besides showing exact product matches, Google Shopping also displays similar items, like skirts and jackets, providing a well-rounded tool that displays a wide range of products.
There are several steps retailers must take to get started, including signing up for a Google Merchant Center account. Google will then determine whether the company is a suitable candidate for the platform. Additionally, Google will send a file to the retailer's website server to confirm the ownership of the website. When these steps are completed, retailers can log into their Merchant Center accounts to add products and manage their listings on Google Shopping.
Third-party platforms, such as Rio SEO, can help retailers automate the Google Shopping process to list products at scale.
1. Set up a Google Merchant Center account
If retailers want their featured products to appear in Google Shopping results—they must sign into their Google Merchant Center account, which is easy to maintain and navigate, essentially serving as the home base for all products and product information.
To manage Google Shopping campaigns, users simply go through their Google Ads to "Access Your Campaigns."
2. Purchase ads
Businesses can now list products for free, resulting in paid ads appearing alongside organic results at the top and bottom of the results page, with "product rich information," including the product price, business name, and a thumbnail.
If retailers want to create a paid campaign, they will need to link their Google Ads account with their Merchant Center account. To do this, retailers simply need to click "Create a Campaign," link Google Ads to the Google Merchant Center, select the campaign type, and click "Shopping" to create customized ads.
3. Optimize product images
Google Shopping is a highly visual platform with professional and visually appealing product images. Product images are arguably the most important part of a product listing, having the significant buying power to sway consumers to click and buy products. For this reason, and to provide the ultimate shopping experience for consumers, a Google Shopping campaign will be denied if the submitted product images are insufficient and low-quality.
Retailers must also optimize their product images and listings on their own website before adding them to Google Shopping because the platform uses uploaded product feeds to index search results. Google conducts regular quality checks and suspends Google Shopping accounts that are below par. Therefore, follow Google's image guidelines to get products featured on Google Shopping.
Each product should have a comprehensive product description as well to further streamline your customer's product search experience. Ask customers to leave product ratings too as these appear prominently in Google Shopping and can provide social proof to encourage searchers to move forward with purchasing that product.`
4. Link Google Ads account
When consumers search for products via Google, they will see Google Shopping display a list of ads. To get products displayed on Google Shopping, you must first pay for them through Google Ads.
While Google Merchant Center collects product information, Google Ads gets products in front of shoppers via Google Shopping. Therefore, retailers must link their Google Ads account with Google Merchant Center by logging into their Google Merchant Center account and clicking on the "Account Linking" button.
Alternatively, suppose a retailer has yet to set up a Google Ads account. They can easily create one by clicking on the "Link Account" button to enter their Google Ads customer ID. After they have entered the correct customer ID information, the Ads account will automatically be linked.
5. Google Shopping Feed
One of the most important steps for retailers is to optimize their websites. Google uses algorithms to pull data from retailer websites, which is displayed in Google Shopping results (such as product ratings). Therefore, a Google Shopping feed will display relevant information about a retailer's products from their optimized website.
For this reason, retailers must use high-quality images to provide a better visual experience. Additionally, they must optimize the images and text to collate with the information entered into the product data feed. Retailers must inform Google about their products in a standardized format so that the information can be displayed clearly in Google Shopping results.
To ensure that your Google Shopping feed meets Google's requirements, log into the Merchant Center, go to "Products," and click "Product Feeds." This will open a page where retailers can enter basic information like their country, language, and demographics of where the products will go live.
Next, enter the relevant product information displayed on Google Shopping. Large retailers can then use the Google Sheets template provided by the Merchant Center for bulk uploading. Learn more about product data specifications here.
6. Create a Google Shopping campaign
The final step is to create a Google Shopping campaign to promote products by giving consumers enough information to buy the products. If a retailer has already linked their Google Ads account, then they can easily set up a Google Shopping campaign to advertise their products.
Here's how to get started
The easiest way to set up a Google Shopping campaign is through the Google Merchant Center, where retailers link their Google Ads account via the account linking page, and from there, they can create a shopping campaign. Next, enter the campaign name, country of sale, and daily budget. After creating a campaign, retailers can manage their Shopping campaign through Google Ads.
An alternative way to set up a campaign is through Google Ads. Here, retailers must log into their Google Ads account, open the "Campaigns" tab and select "New Campaign."
Then, they must choose a campaign goal targeting sales, leads, or website traffic. A sales campaign drives sales both online and in person. A leads campaign gathers leads and conversions to encourage consumers to complete an action, while a website traffic campaign attracts the target customer to the website. Depending on the chosen goal, Google will tailor each campaign to align with the goal. Therefore, selecting the right goal for the business is of utmost importance.
After a retailer has selected a campaign goal, they must designate the campaign type as "Shopping." It is also important to indicate the country of the sale, so the information is displayed in Google Merchant Center and Google Ads and pulled up in the search results.
The final step is to choose a campaign subtype. It is worth noting that Smart Shopping campaigns require conversion tracking, which allows Google Ads to track ad leads and sales on a website.
Final thoughts
Google Shopping offers a welcome change from traditional, text-heavy online shopping experiences. Creating an almost digital shopping mall experience, consumers can search, discover, and buy various brands and products conveniently on a single screen. It's also a free tool that allows you to upload your product data directly to Google's Merchant center.
For this reason, it is easy to see why Google Shopping is so popular and preferred over other shopping marketplaces as a standalone e-commerce site.
And there you have it. This complete guide gives you everything you need to get your Google Shopping campaigns up and running. Once implemented, all you need to do is sit back and reap the rewards. What are you waiting for? Get out there and list your products for FREE! And contact Rio SEO if your retail brand needs assistance with setting up your product feed today.
Learn more:
---
Related resources
Interested in our solutions? Get in touch, and we can bring you up to speed.