An enterprise brand guide to building memorable local experiences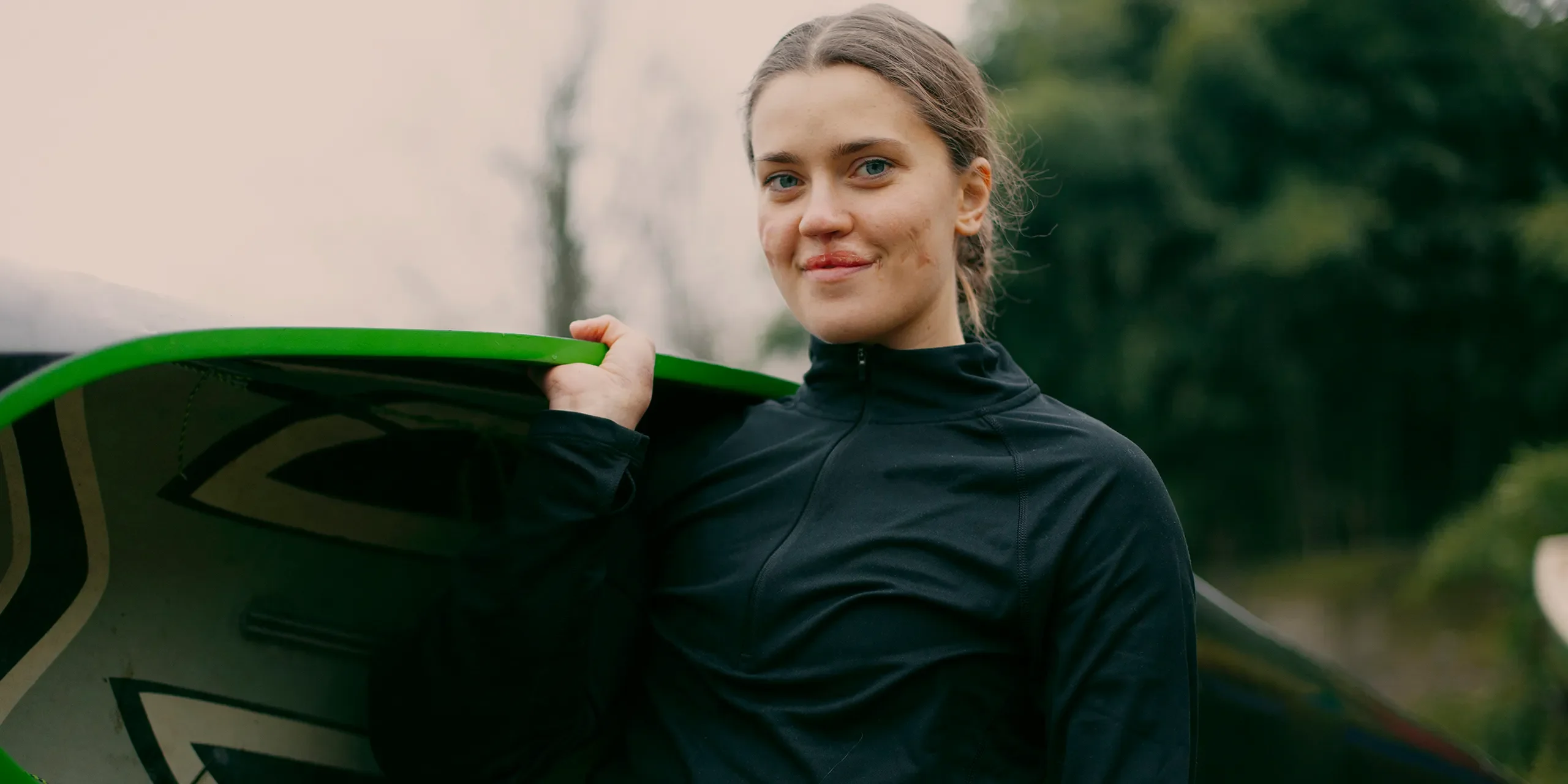 How does your brand stand out from the competition in each community it serves? What makes your shops, offices, or branches unique? How do you create memorable local experiences for your customers any time they interact with your business?
The answers to these questions help define your customer's experience in each of your locations. We tend to think of "brand" as logos, colors, fonts, and slogans – and these are important aspects of your brand. But these elements only tell part of the story. Your brand is the culmination of the experiences you provide customers through every interaction. It includes customer service, marketing, sales, product, and more. Your brand is the way you make customers feel at each point in their journey with you.
What is customer experience?
Customer experience (CX) is how customers feel when interacting with your business, and the goal is to create a positive experience for each interaction. This includes everything from how you greet your customers to the quality of your product or service. For example, the experience a customer has at your location in one city shouldn't differ from the experience they'd have at another store of yours in a different city.
We tend to think of customer experience in broad terms:
Customer satisfaction: How satisfied are your customers? Are they happy with their purchase, and would they recommend your company?
Customer retention: Do your customers come back to buy again? If so, why do they return? What keeps them coming back?
Given how connected consumers are and how often they use search to find information about businesses around them, it's important to remember that the customer experience doesn't start when they first walk in the door or place an online order. Customer experience begins with that first search and continues as that person:
Reads reviews and views photos on your Google Business Profile
Visits your local page to learn more about a specific location
Uses the dynamic store locator on your corporate site to find a location near their workplace
Browses product availability on your Google Business Profile and website
Comparison shops and seeks out deals, special perks and discounts in your Google Posts
And a lot more
Listening to the voice of your customer is essential in understanding the overall customer experience people are having across your business.
Customer experience vs. customer service
Customer experience is a broad term that encompasses everything a consumer experiences before, during, and after a transaction. CX is the overall impression customers have about your business. This includes everything from how easy it is for them to find what they need to whether they feel valued when interacting with your company.
The customer experience is also a vital part of any marketing strategy because it's one of the most essential things that can make or break a sale. If someone has an unpleasant interaction with your business, they're likely to tell their friends and family about it, which could lead to lost sales and trust with your business.
If you want to improve your customer service, there are several ways to do so. One way is by focusing on customer experience management or by using a (Customer Relationship Management) CRM system. CRM software tracks all customer interactions in real time.
This helps you identify what needs improvement and where to focus on improving your services. You can also use this tool to automate specific processes, such as automatically sending out emails and follow-ups.
Customer service is the way your company interacts with customers after they buy from your brand. It's how you respond to customer complaints, and make sure that customers are satisfied with their purchases.
Creating a customer-centric culture
The best companies have a great service culture. They know what makes them stand out in the marketplace and use that knowledge to create an experience for their customers that exceeds expectations.
If you want to be one of those companies, here are some tips on creating an excellent customer service culture:
Know your customers
You can't provide excellent customer service if you don't understand who your customers are. You need to know where they live, what kind of products or services they like, and why they choose your business over others in each location. This market data is undoubtedly informed your decision to expand into any given market over time, but it changes quickly and must be kept up-to-date.
Empower front-line employees and local managers
A shared understanding of roles and responsibilities and access to important business information is essential. A few examples of how to do this include creating templates for local review triage and response and using a technology solution for local reporting so both brand marketers and local managers have a clear line of sight into local performance. When your staff knows precisely what to do when interacting with customers, they will be more likely to follow through. And it's essential to be consistent.
Keep up with technology
Technology changes quickly, so you must stay up-to-date with new ways to communicate with customers. For example, if your company has an online store, you must update your website to ensure that customers find everything they need quickly. Staying current with Google Search updates and emerging features will help give your brand the edge, as well, so keeping an eye on these technologies is important, as well.
Implement an online reputation management system
When customers complain about your company online, you must take action immediately. You need to address each complaint individually and work to fix any issues that arise.
Recommended reading: 10 Expert-Driven Reputation Management Recommendations for 2022 [Webinar Recap]
Listen to customer feedback
When customers give feedback about your company, you need to listen carefully. Customers constantly communicate with brands, and only a small portion of this information is shared directly by phone or email. Customers are leaving reviews, sharing their experiences on third-party platforms and websites, discussing businesses on social media, sharing experiences on YouTube, and more.
Customer experience vs. local experience
As we mentioned, customer experience refers to how customers feel when interacting with your business. Local experiences involve meeting local customers at every stage of the sales process and beyond while including local knowledge in your customer experience.
Local knowledge refers to how your customers feel when they visit your location and how well that location is tailored to meet the community's needs and preferences.
It begins when a customer discovers your company, continues through consideration and evaluation of your products or services and extends beyond the purchase with personalized follow-ups designed to encourage advocacy and loyalty.
Local experiences are closely linked to customer experience and goes one step further with geolocation personalization.
What is user experience and how does it differ from customer experience?
User experience (UX) focuses on all of the user's interactions with your product or service. A good UX ensures that users are satisfied before, during, and post-purchase. When evaluating a website, you could ask the following UX questions:
Does this website look professional?
Are the navigation links clear and intuitive?
Do I understand how to access the information I am seeking?
Is there a way for me to contact you if I have any issues with my order?
Can I find what I need quickly and easily?
How does this site make me feel?
What is the overall experience like?
The answers to these questions will help you determine whether your customers are happy with their purchase. If they aren't, it's time to improve the customer experience.
Why these differences matter
So, why do these differences in CX and UX matter? Understanding the responsibilities and internal roles helps you to create a better strategy for each situation.
While usability is essential on the CX side, a positive brand experience accurately measures CX's success. That said, your business needs to have separate but integrated strategies for each.
Local experience (LX) extends beyond your customer support teams. It includes your marketing team to ensure you have the solutions necessary to target customers at a hyperlocal level at every step of the sales journey.
How brands can create optimal local experiences
The most important thing you can do for your business is to create a brand that resonates with your customers. A brand is a promise of what your company will deliver, and it's how people think about your company when they hear or see your name. It's also how people feel about your company when they interact with you in person.
Recommended reading: 16 Strategies to Personalize the Local Search Customer Experience
Here are a few examples of actions you can take to build better local experiences:
Create an online presence that includes a website, social media profiles, and Google Business Profile for each location. This helps your brand be discovered, engage consumers from search, and convert searchers to customers.
Use search engine optimization (SEO) techniques to ensure that when people type keywords related to your business into the search engines, they find your site first.
Develop hyperlocal content for your locations' blogs and Google Business Profiles. You can also create videos as part of your marketing strategy.
Make sure all your employees have access to customer service training to answer any questions your customers might have about your products and services.
Offer free shipping to your customers if it makes sense from a cost perspective. Display this information on your Google Business Profiles and website.
Consider using third-party apps to enhance your customer's shopping experience. For example, you could offer a coupon code for your app users to redeem at checkout.
Turn on Google Messaging once you've developed a brand-wide strategy for monitoring and response.
Creating a customer experience strategy at the enterprise level is no simple undertaking. In this blog post, the CX experts at Forsta share helpful tips for building executive support, breaking down silos, innovating your CX program quickly, and more. You might also find these resources helpful:
---
Related resources
Interested in our solutions? Get in touch, and we can bring you up to speed.