Local consumer search behavior trends November 2022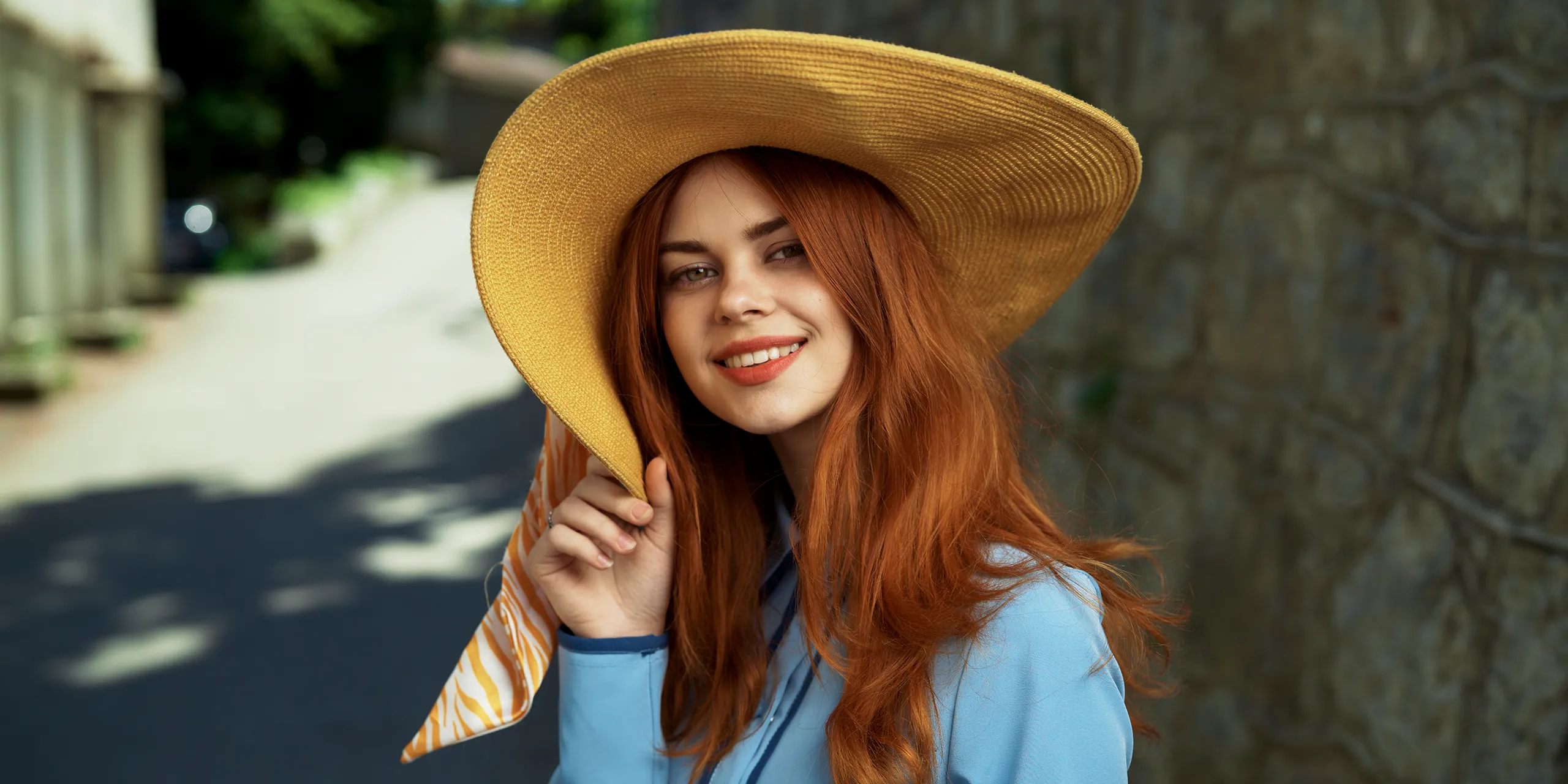 Seasonal trends impact various industry segments in different ways. For example, retailers, healthcare brands and hotels will almost certainly notice fluctuations in local search performance this year, albeit for different reasons. Local marketing analytics gets complex at the enterprise level as you must take into consideration the performance of both individual locations and the national or global brand to consider.
Each month, we collect and analyze insights from the Google Business Profiles (GBPs) of over 170,000 diverse U.S. enterprise brand locations on the Rio SEO platform. These aggregate insights can help give the trends you're seeing in your own local marketing analytics an important, higher-level context. 
From these insights, you have more transparency into how consumer search behavior is trending in your industry this month and this year. In the service business, finance, and retail sectors, we see that November total listing views and searches were up from October, although conversions from search (as measured by clicks) continued to decline. Total views and searches for hotels and healthcare businesses declined this past month, and quick-service restaurants had a more challenging month in Google Search than their counterparts in sit-down service.
On a year–over–year (YoY) basis, average total listing views, searches, and clicks were up across nearly every vertical from November 2021, with the exception of the multi-family vertical and retailers' searches/clicks. Average clicks to call were down this month across every vertical except for healthcare, as compared to November 2021, with clicks to the website and driving directions improving YoY, which could indicate more consumers heading directly to e-commerce and/or in-store shopping directly.
Here are the rest of the consumer behavior search trends November 2022 presented by vertical.
Service businesses
In October, service businesses (defined as postal services, storage facilities, pest control, gyms, staffing agencies, and more for the purpose of this research) saw month-over-month (MoM) declines across the board, including a 17% drop in total listing views and an 11% decrease in total searches. November brought a minor reprieve in terms of search performance, with total listing views up 8% and total searches rebounding 3%. Conversion metrics, however, again saw single-digit decreases with an -8.9% decline in total clicks.
Year-over-year (YoY) insights paint a more interesting story for service businesses, which are seeing much better results in terms of local marketing metrics in November 2022 than one year ago. Total listing views are up a substantial 46% and total searches rose 25%.
When assessing local search performance, it's important not to get discouraged by fluctuations and to consider both YoY and MoM trends. Seasonality plays a key role for many businesses which could lead to impressive figures one month and decreases the next, especially in the service businesses segment. For example, in the fitness industry, quiet gym times are expected during months. June, July, August, November and December are commonly less busy months.
Financial services
Financial services brands saw another largely negative month across every local marketing metric we observe, with the exception of total listing views and searches. Decreases were in the single digits, however, and are not cause for great concern.
Similar to service businesses, financial services brands saw much greater growth YoY with total listing views rising 22.9%, total searches up 9.3%, and clicks for driving directions up 12%.
Inflation has risen since June despite falling gasoline prices through July and August. Experts say the U.S. economy is "running lukewarm," leading many to keep a closer eye on their finances. Tightening budgets and anxiety over inflation could be contributing to the decreased search interest brands in banking, insurance, mortgages, and other financial segments are experiencing.
Recommended resource: How Financial Services Brands Are Using Online Reviews to Build Trust
Sit-down restaurants
Restaurant businesses, both FSR and QSR, continue to see improvement in local marketing metrics YoY after a difficult two years. However, this doesn't necessarily signal a full recovery for restaurants. Compared to October, last month brought the full-service segment slight improvements in total listing views (+2.9%) and searches (+1.1%) MoM. We noted greater success in YoY recovery, including a 43.7% increase in total listing views and a 22% increase in total searches.
When it comes to sales, recent reports show that YoY same-store sales growth fell -3.4% in November, dropping -1.8% from September and October. Fewer customers are dining out, too, as indicated by the -4.3% decline in same-store traffic growth for November (the worst outcome in the segment since July).
Restaurants are struggling with inflated costs of goods and ongoing consumer concerns about the economy. It's a good time to appeal to budget-conscious diners with coupons, discounts, promotions, and offers in each restaurant's Google Post and on its local landing page.
Quick-service restaurants
Quick-service restaurants experienced MoM declines in all local search behavior metrics we track, with the biggest drop being a -41.2% decline in clicks for driving directions. Total searches fell -26%, clicks to call -13.3%, and clicks to website -17.8%. Restaurants in this segment underperformed compared to November 2021, as well, with total listing views being the one outlier where we see an increase in activity (+10.3%).
The restaurant industry has been plagued by the ongoing labor shortage, and customers have largely been unforgiving. Only recently, the industry began to see customer satisfaction turn a corner and head back in a positive direction. Quick-service and fast food restaurants are well-positioned to cater to budget-conscious customers' needs with discounts and promotions. Many are turning to trends such as ghost and virtual kitchens to reduce overhead costs, as well.
Hotels
The hotel industry continues to see a strong recovery from 2021 as travelers are feeling increasingly comfortable and eager to travel once again. Hotel brands saw a 28.3% increase in total listing views compared to November 2021, alongside +10.5% total searches and +8.5% more clicks for driving directions.
Two seasonal events must be taken into consideration when evaluating hotel search performance for November. For the week of 6-12 November 2022, the post-Halloween demand continued and occupancy rose to 64.6% from 62.4% a week prior. In what turned out to be a normal Thanksgiving week, U.S. hotel occupancy for November 20-26 was 50.4%, down from 52.9% a year ago and 50.6% in 2019.
Last Thanksgiving was an outlier, as pent-up demand resulted in higher than usual occupancy rates for that holiday. This year's Thanksgiving week was normal and solid when considering historical context. With that said, single-digit declines in search volume and views and low double-digit drops in the conversion actions we measure are no cause for concern.
Recommended resource: Guide to Google Business Profiles for Hospitality Brands [E-Book]
Retail
Retailers' experienced minimal fluctuations in local marketing metrics compared to October, with the most significant improvement being a +6.3% increase in total searches. Conversely, the largest decrease we saw MoM was in clicks for driving directions, which fell -5.6%. On an annual basis, retail brands experienced a -31.5% drop in clicks to the website, -19.6% clicks to call, and -2.6% total searches.
These findings align closely with what is being observed by the U.S. Census Bureau, which estimated U.S. retail and food services sales for November 2022 at $689.4 billion, down 0.6% from the previous month. This did represent a 6.5% increase over November 2021. In different retail segments, we saw a reported +16% increase in gas sales, -2.6% decline in home furnishings, -2.5% drop in building materials and garden centers, and -2.3% reduction in auto parts sales.
Even so, 'tis the season for holiday shopping, and overall the segment saw total retail sales increase +6.5% over last November. This is slower than the rate of inflation, reported as 7.1% over the same range. "With weak global growth and the strong dollar compounding the domestic drag from higher interest rates, we suspect this weakness is a sign of things to come," Andrew Hunter, senior U.S. economist at Capital Economics, wrote to CNBC.
Given ongoing economic concerns, retailers would be wise to reevaluate their personalization strategies as engagement and retention increase in importance.
Healthcare
After a month of marginal increases for every local marketing metric we measure MoM in October, healthcare brands saw the adverse effect in November. Specifically, total search views fell -2.8%, total clicks -2.7%, and clicks for directions 6%. When we compare last month to the same period a year ago, healthcare brands are faring far better in local search. The greatest YoY gains were in total searches (+24.9%) and total views (+32.1%), with significant increases in clicks for directions (16.7%), as well.
New COVID cases declined 5% worldwide the week of November 14, to 2.4 million, according to the WHO. Omitting care from COVID-19 from the equation, industry analysts report that healthcare services volume is down 6.2% from pre-pandemic levels. "Americans have been slow to return to primary care and preventive screenings post-pandemic, and many of those who have returned are choosing urgent care and retail clinics in lieu of traditional primary care providers," Trilliant Health CEO Hal Andrews said in a news release.
Local listings accuracy is critical in the healthcare space, where outdated or incorrect information can be more than a convenience – it can be a liability. Changing hours of operation, insurance providers, services offered, professionals in the organization, and more all present challenges for healthcare marketers. Finding the right local marketing partner, with both the technology and expert services to support your in-house team, is key.
Multi-family residential
Similar to what we saw in October, multi-family residential brands had yet another disappointing month in terms of local marketing metrics. November decreases were substantial, with clicks to website falling -16.4%, clicks for directions -12%, and clicks to call -11.8%. Total searches and listing views fell to a lesser extent, at -7.8% and -6.8%, respectively.
Rent growth turned negative this quarter as national asking rents fell $9 to $1,719 in November. At 7%, the YoY growth rate was the lowest in 17 months. This correction in the market follows a dramatic 22% increase in asking rents between January 2021 and October 2022, which seems to have proven unsustainable.
Rental brands have a great opportunity to shine in visual search results and expand the online footprint for each listing with high-quality photos. See How to Optimize Google Business Photos to Improve Visibility to learn more.
Find more local search trends by vertical for previous months, and stay tuned next month for more in-depth local consumer search behavior insights as we close out 2022.
---
Related resources
Interested in our solutions? Get in touch, and we can bring you up to speed.