Apple Place Cards optimization: Exploring often untapped marketing opportunities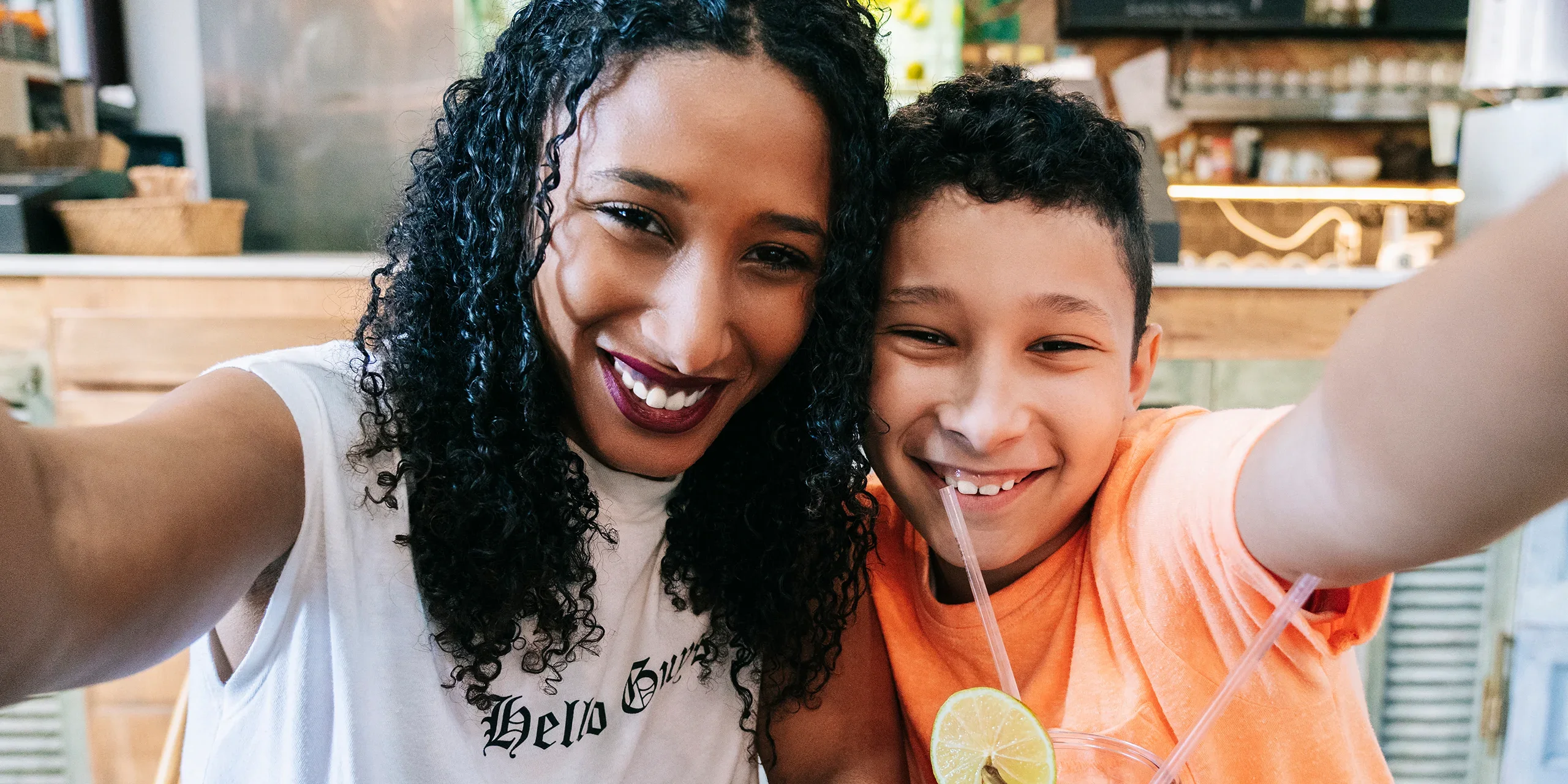 As an enterprise brand, you know how important it is to establish an online presence and build connections with the local communities you serve. One of the most crucial places to optimize your business information is on Apple apps. In fact, as of 2022, Apple's iOS operating system had a share of close to 60 percent of the mobile operating system market in the United States. How does the Apple ecosystem factor into your local marketing strategy?
Apple Maps and other services are important places for brands to appear, as Apple's installed base now exceeds 2 billion active devices.
What's more, Rio SEO's most recent local consumer survey found that local searchers are most often looking for a business address or directions to that location (65%), local reviews (56%), current hours of operation (54%), and the website address (54%). This information (and much more) is available to consumers via your brand's place cards.
These listings are an integral part of the local customer experience and may be the very first interaction a new customer has with your brand.
In this article, we'll dive deeper into the local marketing opportunities Apple place cards offer multi-location brands, how you can manage them at scale, and why this is one area you don't want to leave out of your local SEO strategy.
Apple Business Connect place card advantages for local businesses
Apple Business Connect is an innovative program that helps businesses get the most out of their listings on Apple Maps. It allows business owners to easily create and manage their place cards, which are small cards that appear when a user searches for your business on Apple Maps.
Place cards are an ideal way for local businesses to grow their online presence and reach people who use all kinds of Apple apps and services. With an Apple place card, you can ensure that each business location is listed accurately and prominently on Apple Maps and other Apple apps while providing customers with offers or discounts tailored to their needs.
Additionally, multi-location businesses can use place cards to organize their listings into categories based on type or product discounts, making it easier for customers to find the right store.
By establishing an online presence through Apple place cards, local businesses are more likely to be seen by customers in the area when using Apple apps and devices. The program also helps build customer loyalty by sharing personalized offers tailored to their interests and needs. As a result, businesses can stand out from the competition and maximize their potential for success.
Having an Apple place card gives new and existing customers a better understanding of your business, helping you gain valuable exposure and drive new and recurring business.
Key Apple place card features businesses need to know
Apple place cards are an excellent way for brands to increase their visibility and attract potential local customers. With the help of Apple's Business Connect API, keeping listings up-to-date and accurate is far easier.
Here are some features multi-location brands should focus on optimizing:
Place card header
The place card header offers businesses the option to display photos. Make sure all images follow Apple's photo and text standards and guidelines, or they could be removed.
There are two ways brands can use images in Apple Business Connect. The first is the place card photo, which is the cover photo and the business logo that customers will see when using Apple Maps and Wallet. Businesses with multiple locations can change the place card photo for each location to customize each.
Companies can also showcase photos. These photos can accompany posts about promotions, discounts, and new items or events.
Actions
Actions are a great way to engage customers and increase your visibility on Apple Maps. Through Actions, businesses can quickly and easily share their product discounts and allow customers to leave reviews or find information to contact the company.
With the help of Apple's Business Connect API, business owners can create compelling Actions that will be displayed prominently on their place card listing. Additionally, enterprise brands can create custom Action Links so customers can click links leading to the brand's pages or apps.
Use these calls to action to create an engaging experience, help local searchers convert to their next steps, and interact with customers in compelling ways.
Standard Actions available to all place card listings
Action description + link to page in iPhone user guide
Add photos – The Add Photos button appears and, when tapped, adds the photo a customer selected to their Photos app.
Get information about places in Maps on iPhone
Add to Favorites – The Add to Favorites button appears and, when tapped, adds the specified location to the customer's Favorites
Save favorite places in Maps on iPhone
Add to Guide – The Add to My Guide button appears and, when tapped, adds the specified location to the customer's My Guides.
Explore new places with Guides in Maps on iPhone
Call Now – A Call button appears and, when clicked, shows the phone number and prompts the customer to call the number listed in the specified location's phone number.
Get information about places in Maps on iPhone
Get Directions – A Directions button appears and, when tapped, provides driving, walking, transit, cycle, and rideshare directions to the specified location's address.
Use Siri, Maps, and the Maps widget to get directions on iPhone
Rate Us – The Rate this Place button appears and, when tapped, the customer can rate the following for the specified location: Overall rating, Food & Drink, Customer Service, and Atmosphere.
Save as Contact – Saves the specified location in the Contacts app on the customer's device.
Get information about places in Maps on iPhone
Share this Place – A Share button appears and, when tapped, opens the share sheet so the customer can share the specified location information through the standard share methods, such as AirDrop, Messages, Mail, and more.
Share places in Maps on iPhone
Website – A Website button appears and, when tapped, opens the website of the business or the specified location in the customer's preferred web browser.
Get information about places in Maps on iPhone
Showcases
Showcases are a powerful way to make sure your place card stands out among the competition. This feature allows businesses to share stunning visuals and generate more engagement with potential customers.
With Showcases, you can display images, videos, and other creative media that capture the essence of your business. As part of Apple Maps Connect's suite of tools, Showcases also include interactive elements such as coupon codes, special offers, and other promotions that incentivize customers to visit your location.
Each one contains a call to action and is specific to a single location. These appear on that location's place card for a set period of time and disappear once they expire. Consider this feature Apple's equivalent to Google Posts.
Whether you have one location or many, Showcases provide a unique opportunity to show off what makes your business unique and help potential customers discover why they should choose you over the competition. And when you work with Rio SEO as your local marketing partner, we can create, schedule, and publish Apple Showcases for all of your locations, making multi-location promotions across Apple properties a seamless endeavor.
Other important features
Apple Maps Connect offers a wide range of features to help businesses maximize their visibility on Apple Maps. The 'Good to Know' section, for example, allows you to add information about specific amenities local consumers often ask about, such as: Wheelchair Accessible, Street Parking, Parking Garage, Pets Welcome, Accepts Credit Cards, Contactless Payments, Accepts Apple Pay.
The About section is important as it gives prospective customers an initial description of your business. Use this to share an overview of the corporate brand but amplify it further by adding local content to help the user understand the experience they might have at that specific location.
Managing Apple Business Connect place cards at scale
Managing hundreds or thousands of locations' information on Apple apps can be a daunting task with several inherent challenges. Firstly, ensuring accurate and up-to-date information about each location can be challenging as businesses frequently change their contact information or operating hours, especially during the holidays.
This means that regular updates and maintenance of company details are required to ensure that customers receive accurate information. Business Connect includes Business Connect API for businesses with many locations to efficiently deliver accurate, up-to-date information to Maps at scale through its listing management partners, such as Rio SEO.
Other challenges multi-location brands may face are managing customer experience and reviews. Managing reviews for each location can be challenging, as it may require responding quickly and appropriately to countless positive and negative reviews. Finding a way to do that effectively across locations requires a robust strategy and may require outside help.
Lastly, managing the customer experience across multiple locations can be a challenge, as brands need to ensure consistency in the quality of service and products offered across all locations.
Leveraging technology for listing management
Managing multiple locations requires purpose-built technology and a strategy driven by local SEO experience to ensure customers have a satisfactory experience.
Rio SEO makes it simple to manage and optimize local listings across hundreds or even thousands of locations. Our direct integration with the Apple Business Connect API and status as a preferred partner provides enterprise brand clients with streamlined local listings management with:
The ability to instantly publish critical business information and updates across the Apple ecosystem (and more).

Showcases publishing to prominently highlight offers, promotions and more directly in the Apple Maps place card.

Powerful local marketing and reporting technology with agency-style, full-service support.
Get in touch today to see how we can transform your online presence and business listing management, improving local customer experiences in every market.
Learn more:
Interested in our solutions? Get in touch, and we can bring you up to speed.