Top 10 questions about local search answered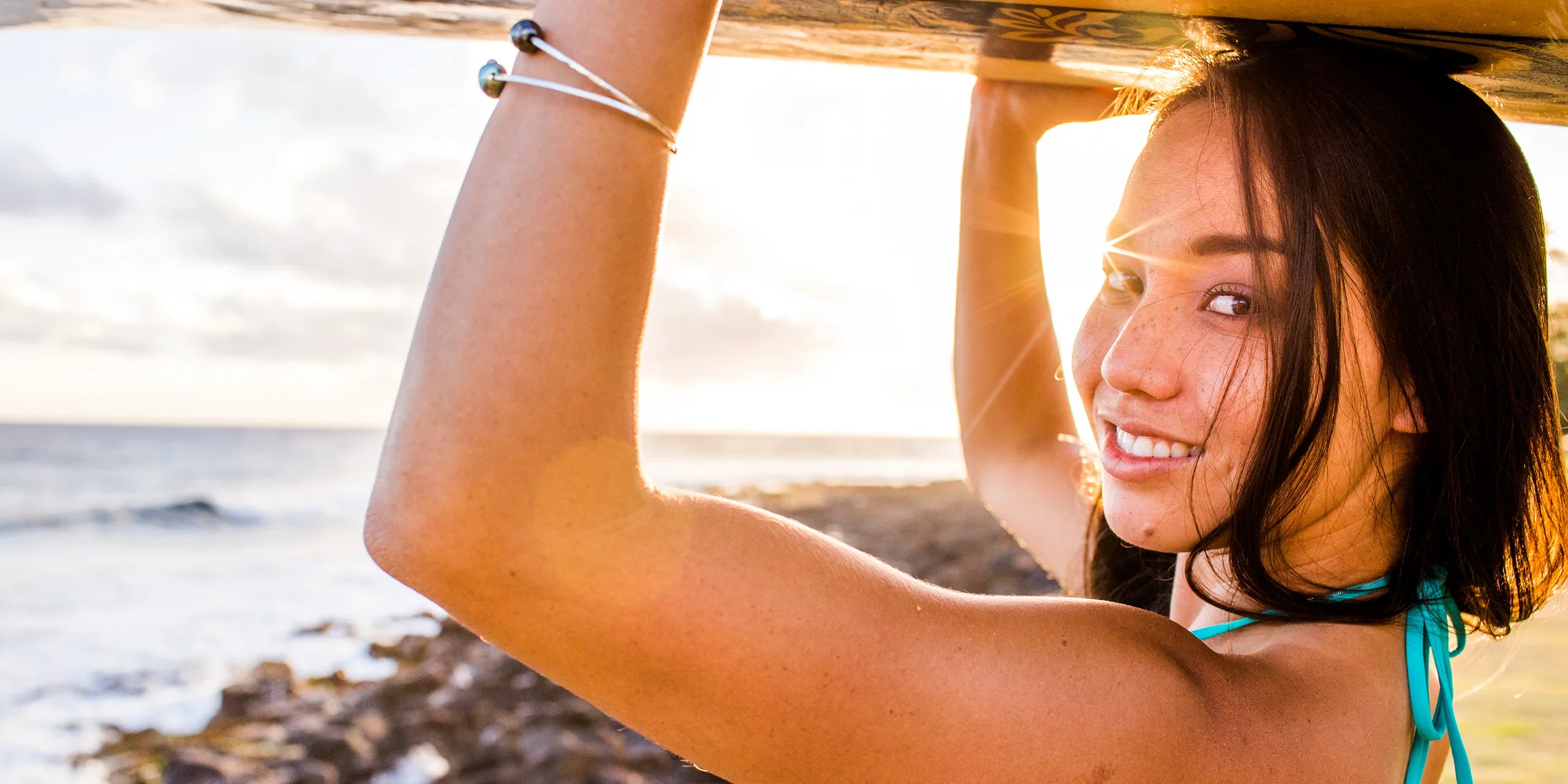 Managing local enterprise SEO is no small undertaking, given the volume of locations involved and the rapid pace at which search engines and consumer preferences change. We get a lot of great questions about local search from newsletter readers and participants in our local marketing webinars, and have compiled their top questions into one resource for you here.
Read on for instant answers to common local enterprise SEO questions about Google Business Profiles, business listings, locally relevant content, the impact of local reviews on search rankings, local data aggregators, and more.
1. What is local SEO and how does it differ from organic SEO?
Local SEO is the practice of creating and optimizing blog posts and articles, local pages, local business listings, and other types of content to be indexed by search engines and rank highly in relevant local search results.
Local SEO gives businesses greater visibility with customers in a specific geographic area and is essential for any business wanting to appear in local search results for terms like "restaurants near me."
Organic SEO, on the other hand, is the practice of optimizing content for higher rankings in industry-specific or general search queries, such as "best Mexican restaurant" or "where can I find the best tacos?" It generally involves keyword research, link building, content strategy, and other SEO practices.
2. Why do Google Business Profiles matter for enterprise brands?
Google Business Profiles (GBPs and formerly known as Google My Business) are essential for enterprise brands because they provide Google a single source of truth about the business and each of its locations. These profiles enable the brand to be visible in Google's search results across all devices and Google-specific platforms, such as Maps. This helps the company appear in front of potential customers and reach a much wider audience.
A location's GBP is often the first interaction a prospective customer has with your brand. These listings provide comprehensive information and conversion options for customers including local reviews, access to promotional offers via Google Posts, detailed business information, photos, appointment scheduling, FAQs, messaging (if enabled), and much more.
From their GBPs and other local listings, businesses can grow their online visibility significantly and drive appointment bookings, restaurant reservations and orders, and in-store foot traffic. Managing hundreds or thousands of GBPs is a complex undertaking, requiring the right combination of technology and expert support.
Rio SEO is a Google Business Profile Featured Partner, which means brands can use our API integration to instantly publish critical business information at scale across Google, including Google Search and Google Maps. Rio SEO's integration with Apple's Business Connect API also allows for the same publishing functionality with Apple Maps. Our in-house local search experts are also on hand to help your brand strategize and resolve complex listings issues such as ownership conflicts and duplicate listing issues.
Recommended reading: Duplicate Listings & Ownership Conflicts: Expert Tips
3. How can we make our web content more relevant to local searchers?
To make web content more relevant to local searchers, businesses must create engaging, authentic, locally-focused content and refine their existing content library.
This could include content creation about local business events, writing and maintaining blog posts about specific communities, optimizing existing content with location-specific keywords and new information, or removing outdated and irrelevant content altogether. Web content is often the first interaction a customer has with your brand and as such, is an integral part of the local customer experience.
Keyword and topic research can help your team identify the terms and topics searchers in each area are interested in, to inform your content strategy. Include these keywords and topics in web page titles, meta descriptions, image alt text, and other content to help search engines understand your content's relevance to specific local queries.
Recommended reading: Local Content Marketing Strategy for Enterprise & Multi-location Brands
4. What impact do local reviews have on our brand's search rankings?
Local reviews can significantly impact an enterprise brand's search rankings because they display on listings in search and are a heavily weighted trust signal for Google.
The stories and ratings shared by local customers are an important part of your brand's reputation that can influence others to do business at that location, too – or not. Generally, positive local reviews help increase visibility, while negative reviews can decrease visibility. However, customers tend not to trust when a brand has no bad reviews, so resist asking Google or other platforms to delete these from your profile.
Instead, develop a strategy and templates for responding to negative reviews. It is essential for multi-location brands that customers have the same experience regardless of which location they're dealing with, and review management is no exception. How your local managers or franchisees respond becomes a part of your brand's overall business goals and web presence, as reviews and their responses remain live on the web for all to read. What you want to convey is that your brand is actively listening, responsive, and willing to improve to ensure a better outcome for the next customer.
Use a reputation management platform that:
Curates reviews in real-time from the many local platforms customers are using,

Sends alerts to local managers/franchisees for new reviews

Gives your brand both high-level insights and the ability to drill down to specific locations

Evaluates customer sentiment to identify your top and lowest performing locations

Enables you to follow up on sales or in-store visits with emails and/or texts encouraging customers to review their experience
Recommended reading: 5 Key Local Reviews Opportunities for Enterprise Brands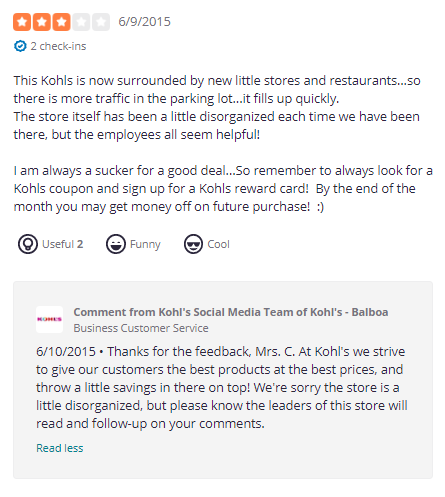 5. Do we need a separate website or webpage for each location?
Yes, it is best practice to have a separate website or webpage for each location. This helps ensure that each location's web presence is up-to-date with the correct address and contact details to rank better in local searches and help customers quickly convert to an online sale or in-store visit. It also allows companies to tailor their content for different regions and target customers specifically within that area.
Local pages also enable businesses to optimize for both the generic (product, service, or industry-related) and localized terms (city names, landmarks, and neighborhoods) consumers often use when searching.
6. What are some impactful PPC tactics and features for local businesses?
PPC (pay-per-click) advertising can be a great complement to your organic and local SEO strategies, particularly in highly competitive areas where your locations are not ranking in the top 3 local search results.
Brands can use impactful PPC tactics like geo-targeting, remarketing, and geographic ad extensions. Geo-targeting allows companies to target their ads to people in a specific geographic area based on their IP address or searches. Remarketing displays advertisements to people who have already visited your website or local page and are likely more familiar with the brand. Geographic ad extensions allow businesses to display additional information, such as store addresses or business opening hours, on Google search results.
Another impactful PPC tool are Google's local service ads, a form of advertising specifically tailored to local service businesses that connects them with customers searching for services in their vicinity. People can find local service providers on Google Maps and Search. Google's local service ads provide more visibility for small businesses, allowing them to reach more people through an innovative, cost-effective ad platform, as companies only have to pay for ads if consumers actually contact them.
7. Which local data aggregators should we submit to first, and how long will it take to see results?
Local data aggregators are large business information databases that supply local data to search engines including Google and Bing, and directories such as YP.com and phone directories. The four major data providers are Factual, Acxiom, Data Axle, and Localeze.
Given how widely aggregators share key business information about your locations, it's essential that they have the right data to share. It's simply not feasible to manage local listings at scale, which is why Rio SEO's listings solution automates this process of constantly scanning the web for and correcting inaccuracies. When key location information such as a store or office's phone number, address, hours of operation, or official business name changes, we distribute the accurate information to local data aggregators and across the local search ecosystem.
Recommended reading: A Roadmap for Local Listings: Elevating the Customer Journey [Webinar Recap]
8. How important are local photos in an enterprise search strategy?
Local unique, high-quality photos are crucial in an enterprise search strategy, especially in competitive local markets where you really need to stand out.
Visual content can help drive higher click-through rates from search and gives potential customers a better understanding of the experience they might have at any given location. Photos also allow customers to visualize products they may be interested in buying or using.
High-quality, engaging local photos help differentiate your listings and are integral to the local searcher's experience. One of the main platforms where quality photos are essential is on Google Business Profile photos. Avoid using generic stock photography. Instead, share authentic, high-quality photos of your building's exterior and interior, employees, and products and services taken by a professional photographer.
It's important that search engines understand the content and context of your photos, too. You can use image schema and alt text to spell it out and improve accessibility while you're at it.
Recommended reading: How to Optimize Google Business Photos to Improve Visibility
9. If social media activity isn't a search signal, why does it matter for local SEO?
Social media activity still matters for local SEO. Google doesn't use social signals to determine local rankings, social media is where customers are talking about your brand and often leaving reviews. Social media contributes to word-of-mouth marketing, and your brand needs to be part of the conversation.
Facebook, Twitter, LinkedIn, Instagram and TikTok all have internal search engines, and people often search for local businesses on social media. An active presence on social media allows companies to engage and build relationships with their target audience.
While there's no direct search ranking benefit, there are many indirect ways social supports SEO which is why it's crucial to make it a priority in your online strategy. For help with multi-location social media management, find your solution here.
10. How often do we need to update our brand's local listings?
As a best practice, we recommend updating your listing information at least once every quarter to keep it accurate. Additionally, brands should update their information even more frequently if there are any changes to the store information, such as holiday hours, promotions, events, or new services.
Keeping your listings updated ensures customers always have access to correct information about your business. Listing platforms may also have their own requirements for how often certain information needs to be updated; for example, some may require listings to be refreshed at least once a month.
Local listings management is not a "set it, forget it" activity. Instead, enterprise brands can use technology and a skilled local partner to automate listing monitoring for inaccuracies; regularly distribute accurate information to local data aggregators, search engines, and directories; and manually intervene in case of more complex listings errors.
Want to learn more? Check out these helpful resources.
---
Related resources
Interested in our solutions? Get in touch, and we can bring you up to speed.