4 industries where reviews have the biggest impact on revenue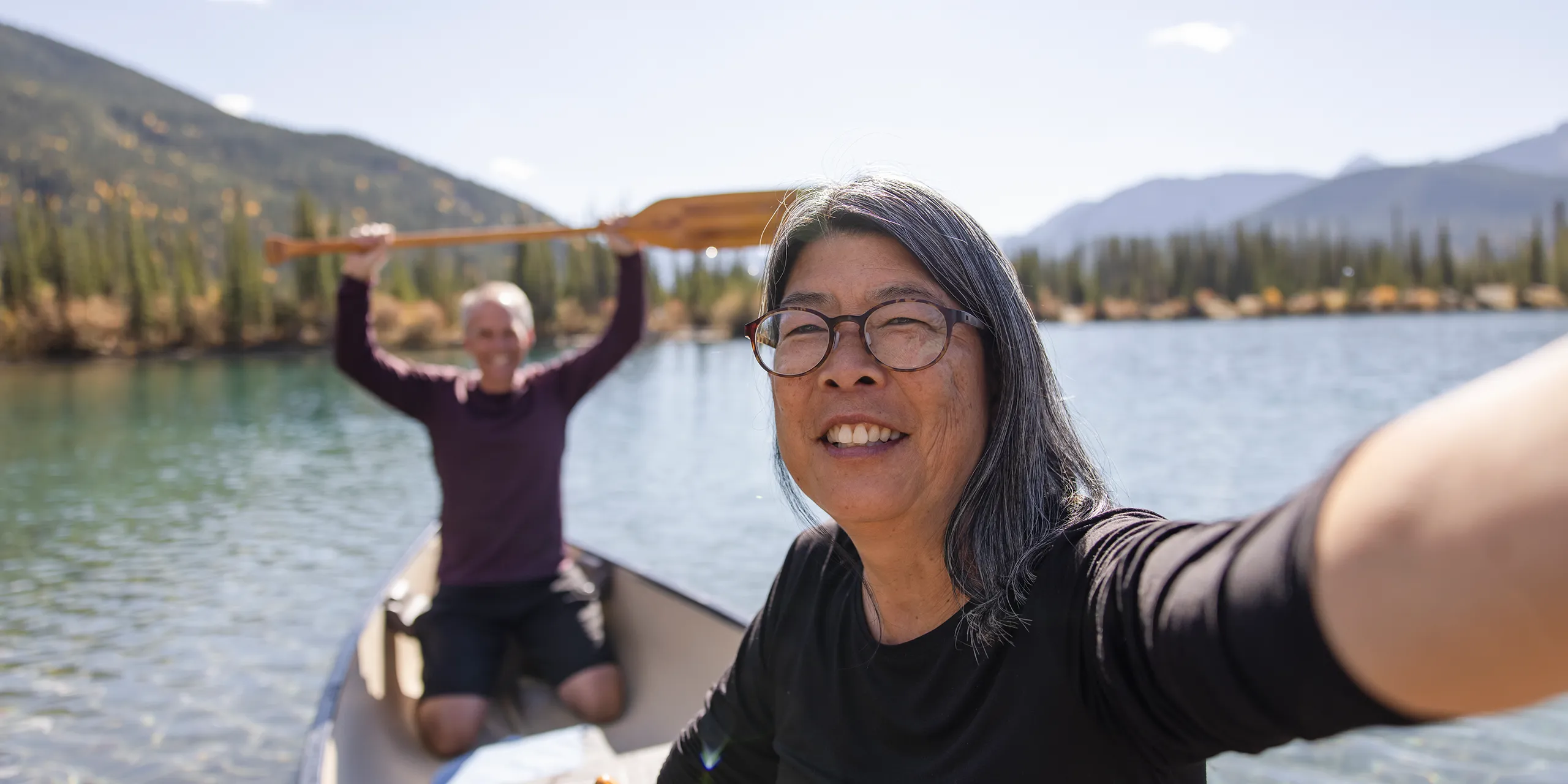 Reviews and recommendations go a long way in driving decision-making with potential customers. Additionally, they impact each location's online visibility since Google ranks review signals highly in the Local Pack algorithm. In fact, review signals were among the top three local pack/finder ranking factors in Whitespark's 2023 Local Search Ranking Factors study for all industries.
Today, the average person reads six reviews before visiting a business, and Google is the most trusted platform when consumers evaluate their local business options, according to our own research. Reviews are either a great opportunity or a liability for your brand – but they are always impactful.
In this post, we look at the effect reviews have on four specific industries, and share more insights from our most recent Local Search Consumer Behavior Study. We'll also show why online reputation management should be part of your marketing efforts, regardless of your industry, and share best practices to help you maximize this opportunity to shine in local search results.
These are the verticals in which consumers are influenced by local reviews the most.
Service businesses
Nearly half of local consumers (48%) say a service business's online reputation plays a role in purchasing decisions. The service industry is multi-faceted and far-reaching and includes salons and spas, gyms, postal services, storage facilities, and much more.
Service brands rely on local search for discovery by new customers seeking its services, and it's important to use every tool available to enhance each listing's visibility. Responding to reviews quickly and with a personalized reply is a great way to show other searchers that your brand actively engages with customers and cares about its reputation. You can also set up 10 FAQs as autoresponders to messages submitted via each location's GBP to proactively answer the most frequently asked questions. Be careful, though; autoresponders are not an alternative to active management. Google – and consumers – still expect a response, typically within 24 hours.
Local Service Ads can help give your locations in extra competitive areas or those with few reviews a paid boost to augment their organic presence. With LSAs, you only pay when a customer contacts the location directly via the ad.
Use this guide to help build a more robust presence for each of your locations: Local Listings For Service Businesses [E-Book]
Financial Services
Reputation is important to 47% of consumers seeking financial services. This is especially true of Millennials, 53% of whom said a financial services company's online reputation plays a role in their decision to do business with them (compared to 35% of Boomers and 40% of Gen X consumers).
Trustworthiness and accuracy are imperative in this space, and Google knows it. Financial services are one of the 'Your Money Your Life' (YMYL) topics the search engine has identified as higher risk for consumers and therefore deserving of extra scrutiny.
Misinformation can have devastating effects on searchers, and local reviews are one way for them to validate and verify what the business says to be true. Financial brands consistently rank at the bottom of Edelman's Trust Barometer, as well, as this is an area where negative experiences can have life-altering consequences.
The last several years have been a tumultuous time for consumers, many of whom have been impacted in various ways by the pandemic, the war in Ukraine, rising housing costs, and inflation. Banks, financial advisors, mortgage brokers, insurance agents, and others in the financial services industry must use all tools available in Google Business Profiles to meet consumers with a presence that conveys trust and repute. Online reviews are an essential piece, as people want to hear about the experiences of others.
Recommended reading: How Financial Services Brands Are Using Online Reviews to Build Trust
Healthcare
Healthcare reviews are just as important as in financial services, as 39% of local consumers searching for healthcare providers said online reviews play a role in their purchasing decisions here, too.
Almost three-quarters of consumers use reviews to help them find a new doctor. Patients are twice as likely to use digital sources over another physician's referral in their search for a primary care physician, too.
Creating helpful content is important in every space, and healthcare is no exception. Google's Helpful Content System underscores the importance of content quality and utility for your SEO strategy. Healthcare content for your local listings, local pages, and website/blog should be reviewed by a medical health professional for accuracy, particularly where that information may be used or interpreted as medical advice.
Key business information must be accurate. Imagine searching Google for "urgent care centers open now" and choosing one nearby only to arrive and find it closed for a holiday. Or seeing that your insurance is accepted only to learn upon arrival that the listing was outdated. These negative experiences impact that patient and can live on for years in the facility or doctor's online review profile, suppressing search rankings and warning prospective patients away.
Recommended reading: Healthcare Online Reputation Management Tips for Providers and Practices
Retail
More than half of shoppers (59%) use Google to research products even when they intend to buy in-store, and 39% searching for retail stores said online reviews play a role in purchasing decisions. Millennials are especially likely to be influenced by a retailer's reputation, with 42% saying it matters to them.
If a product's or seller's ratings fall too low, the odds of someone purchasing drops dramatically. Conversely, the purchase probability increases when the average star rating falls between 4.2 and 4.5 out of 5.
Retail brands can increase revenue by acquiring more reviews and displaying them. According to the Speigel Research Center, featuring reviews can increase a retail business's conversion rate by 270%. The same study also found that reviews for higher-priced products can increase conversion rates by 380%, driving home the importance of review acquisition to boost retailers' online reputation.
Using SMS messages or email to quickly follow up with customers after purchase can help your brand earn more descriptive reviews, as details of the experience are still fresh in the customer's mind. Ask specific questions about what they enjoyed most, what they purchased, etc. to garner the most descriptive response. Look for review management software that amplifies positive reviews on public sites and escalates negative ones to your team for intervention.
Local review best practices for enterprise brands
While these industries are among the top where reputation management is essential for building better customer experiences, any brand can benefit from prioritizing its online reputation. Here are a few industry-agnostic review best practices to keep in mind.
Prioritize reviews as both a customer experience factor and integral part of your local SEO strategy
Google plainly states that "high-quality, positive reviews from your customers can improve your business visibility." Having a robust review profile for each location not only helps with conversion but supports search rankings and brand discovery to begin with.
Embed dynamic reviews on your local pages so consumers always have fresh social validation to help inform their decision
First-party reviews are highly impactful, as 63% of local consumers said these reviews displayed on a brand's website are likely to influence their purchasing decision.
Choose a review management platform that compiles reviews from all relevant platforms in one dashboard
From there, your team can triage reviews, intervene quickly when there are major issues, and assign others to local managers for a personalized (even if based on a template) response. While Google is the most trusted review platform, consumers are sharing their experiences about your brand on Facebook, Apple, Yelp, TripAdvisor, and various industry-specific platforms, as well.
Make sure teams are equipped to respond to reviews immediately
Again, managing this in one brand dashboard enables you to see response times and receive near real-time alerts. Our research has found that 77% of local consumers expect a response from the brand within 48 hours. And according to Google, businesses that respond to reviews are considered 1.7X more trustworthy than businesses that don't (76% vs. 46%).
Equip your brand and all its locations to respond at scale
We analyzed the review profiles of hundreds of thousands of business locations that use our platform to see how review volume varies by industry and found that on average, each business location gets 23 new reviews per year. That means a brand with 600 locations or service areas, for example, is potentially looking at a volume of 13,500 reviews per year. It takes a technology solution built specifically for enterprise brands to facilitate monitoring, responding, and gleaning insights from reviews at this scale.
Conclusion
Reviews may have the biggest impact on revenue for the four industries listed above, but online review monitoring is critical for business growth in any industry. To build social proof and improve your business' average star rating, request a free local audit from Rio SEO.
---
Related resources
Interested in our solutions? Get in touch, and we can bring you up to speed.