Local consumer search behavior trends December 2022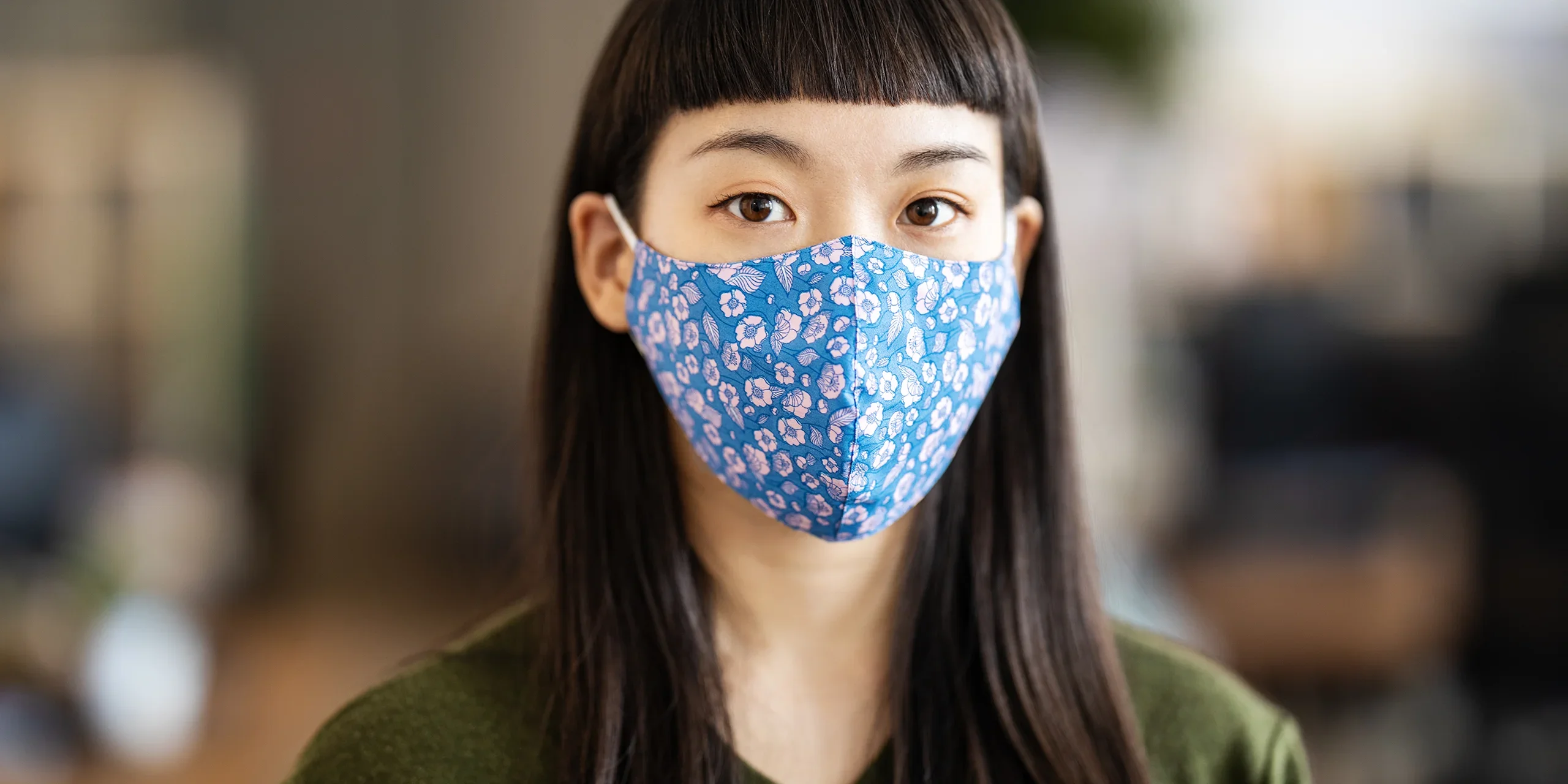 How did your brand perform in local search as 2022 came to a close? Each month from late 2020 to today, our team has aggregated and analyzed Google Business Profile (GBP) performance data from over 170,000 enterprise brand locations and shared the resulting local consumer search trends on our blog. These insights across eight major local business categories help give context and industry-wide perspective to what multi-location companies are seeing in your own GBP insights.
For example, we saw that the restaurant sector – particularly quick-service restaurants but also dine-in, to a lesser degree, bounced back in December 2022 from November decreases in average total views, total searches, and clicks to convert. Service businesses enjoyed a strong month in local search, with increases in those same metrics, while retail brands experienced a slight dip in total listing views but growth in local search volume and clicks. December was a slower month for healthcare and multi-family residential brands in terms of average views, searches, and clicks, with declines across the board from the month prior.
When we compare December 2022 local search performance to a year prior, average total listing views and searches were up for nearly all verticals with the exception of multi-family residential and, interestingly, retail. Of course, it's important to keep ever-evolving COVID-19 restrictions, travel warnings, and outbreaks that took place at the end of 2021 in mind. These have not only impacted foot traffic but also consumers' informational needs throughout the pandemic. Local searches and views tend to increase when changing business hours, temporary closures, and varying methods of fulfillment such as BOPIS and curbside delivery means customers need more information before they can make a decision.
Let's take a look at the consumer behavior search trends December 2022 presented by vertical.
Service businesses
After seeing month-over-month declines the past several months, service business brands saw growth across every metric measured on a month-over-month (MoM) basis in December. Total searches grew the most at +15.5%, followed by listing views at +11.6%.
Year-over-year (YoY), total listing views and total searches increases were even more impressive, at +41.3% and +20%, respectively. Clicks to call decreased 11% YoY, a trend we saw for every vertical. This isn't a cause for concern though, as this ongoing trend points towards consumers engaging with brands differently now than they did a year ago, such as looking for driving directions or for information on their website instead. Brands can help customers find what they need and convert quickly by monitoring local listings for inaccuracies and regularly distributing updated key business information across the local search ecosystem.
Recommended reading: Local Listings For Service Businesses [E-Book]
The service business category is comprised of a variety of service-based businesses including postal services, storage facilities, pest control, gyms, staffing agencies, and more for the purpose of this research.
Financial services
Financial services businesses had a largely positive month in terms of local marketing metrics, with the sole decline MoM being a drop of -4.9% in listing views. The comparison to last December is a mixed bag, with an increase in total listing views of +13.7% and in total searches by +6.24%. There were notable decreases YoY, including clicks to call (-28.1%) and clicks to website (-16.5%).
The financial services industry, which includes a mixture of mortgage brokers, banks, and other financial institutions, has experienced turmoil amid rising inflation. Across North America, the housing market has cooled considerably, and growth, inflation, and the rise of interest rates are all slowing.
The Northern Trust Economics team said of their predictions for the global economy in 2023: "We expect the U.S. to chug along sluggishly; European nations will remain plagued by the same challenges that hindered their economies in 2022. With western expansions waning and China unlikely to fill that gap, the drivers of global growth will remain weak in 2023. In our view, the threat of adverse surprises tilts growth risks to the downside."
Sit-down restaurants
Dine-in and quick-service restaurants each saw impressive MoM growth across nearly every metric measured in December. The most sizable increases for full-service restaurants included clicks to call at +19.3% and total views at +9.4%. On a YoY basis, this same class of restaurant brands saw large declines in conversions from local search, particularly total clicks (-20.5%), clicks to call (-35.6%), and clicks to website (-27.3%). However, a slight increase of +1.4% in clicks for directions indicates that diners were perhaps more comfortable simply navigating their way to the nearest location this December than last.
U.S. restaurant sales fell from $89.2 billion in November to $88.3 billion in December, which the National Restaurant Association reports is a shift from months prior, "when industry sales were largely lifted by higher menu prices." In fact, December sales (when adjusted for inflation) marked the lowest monthly volume since March.
Restaurant brands need every possible advantage to stand out in competitive local search results. Explore the plethora of Google Business Profile features and functions such as Google Ordering, Messaging, and attributes for restaurants to help differentiate listings and help them stand out in search.
Quick-service restaurants
Quick-service restaurants enjoyed even greater MoM growth in local search than their dine-in counterparts. In December 2022, total searches rose +28.5%, total views were up +25.5%, and clicks for driving directions grew +33.1%. However, similarly to the dine-in, full-service segment, we saw decreases in clicks to website (-30.4%) and clicks to call (-26.6%). In this segment, clicks for directions dropped by 10%, as well.
Year-over-year sales growth slowed through November, mainly driven by quick service, to break the 3-month trend of acceleration. All segments except fast casual also slowed increases in menu pricing, as restauranteurs begin to approach the ceiling their markets can bear.
Industry experts and restaurant executives expect a tumultuous year ahead. Saul Cooperstein, chief strategy and development officer at Virtual Dining Concepts, told QSR Magazine recently, "Unfortunately, I think in 2023 we see a tipping point where independents in urban centers are no longer able to sustain. I think this will be particularly dramatic in places like Los Angeles, NYC, Chicago, which have lagged significantly in their recovery from CV19," adding, "This will be particularly sad as I think it will cost us lots of amazing ethnic restaurants and cultural centers."
Mark Hutchings, principal, Statement Insurance Agency, said he expects more closures ahead but that it may actually bring the industry some relief, telling QSR, "I see a new wave of closures in the post-pandemic era. PPP and other programs that kept struggling locations afloat during the pandemic are winding down just as a recession is starting. There will be a massive shakeout. At the same time, surviving operators may finally see some labor relief as layoffs hit other industries and underperforming restaurants close."
Hotels
Consumers' desire to travel continues to show in our monthly and yearly analysis of hotel brand local marketing metrics. Multi-location hotel brands saw lower single-digit movement MoM, with the greatest increase in clicks to call (+5%) and the largest decrease in clicks for driving directions (-4.6%).
To contextualize the massive recovery hotel brands are seeing, we must consider YoY local metrics. Hotel brands saw a +27.9% increase in total listing views and +11.3% in total searches this December compared to last.
Our research aligns with higher-level trends the hotel industry experienced as a whole. According to STR, U.S. hotel industry performance was down MoM but has improved over December 2019, prior to the pandemic. Compared to that time, the average daily rate was up +15.8% and revenue per available room grew by +14.8%.
Hotel brands can stand out in search by taking advantage of the latest Google Business Profile features and attributes designed specifically for hospitality listings. This is one industry where customer reviews can have a massive impact on revenue, as well, making reputation management and a brand-wide local reviews strategy mission critical.
Recommended reading: Guide to Google Business Profiles for Hospitality Brands
Retail
For the past several months, retail brands have experienced minor increases and decreases in local search performance, and December was no exception. The greatest increase MoM was a +12.8% jump in clicks to call and a +9.2% increase in total clicks. Last-minute shopping and holiday deals may have contributed to this increased retail activity in December.
On an annual basis, we see a few substantial declines, including a -13.8% decrease in total searches, -38% fewer clicks to website, and a -32.7% decline in clicks to call.
This was a somewhat disappointing December for retailers in the U.S., as sales continued their decline and fell 1.1%. That's the largest monthly decline since December 2021 and impacted every retail category aside from building materials, sporting goods, and groceries.
The holiday season started earlier this past year, as predicted, although it didn't have the overall revenue-boosting impact retailers had hoped. As Kayla Bruun, economic analyst at Morning Consult, told CNN Business, "I think the hope was that this was going to lead to a little bit more momentum heading into the holiday season. But really, it turned out to be more of just an early bump that actually took away from some of the spending that otherwise might have happened in November and December."
Recommended reading: Personalizing the Retail Customer's Experience
Healthcare
Continuing the trend of minor MoM decreases from November, healthcare brands experienced the same pattern in local marketing metrics in December as other sectors. However, these decreases were minor with the biggest drop being in total clicks at just -6%.
Healthcare brands saw more movement in YoY local search metrics, including a +23.6% increase in total listing views and a -23.5% decrease in clicks to website. There is still much activity happening in the healthcare space and a lot of new information for consumers to consider as they choose a primary care provider, seek emergency services, compare insurance options, and more. Recent weeks have brought an increase in new COVID-19 outpatient cases, for example, on top of an influx of influenza, RSV, and other respiratory viral illnesses.
Deaths have dropped about 90% from the peak of the pandemic in January 2021, before widespread vaccinations and when more than 3,000 per day were succumbing to the disease. Even so, consumers still have pandemic-related inquiries and needs, and many are now catching up on healthcare appointments and screenings they may have missed when telehealth was the only option available to them. These heightened informational needs and growing local search activity can bring an influx of patient reviews, making your brand's local reviews management strategy an important consideration going forward.
Recommended reading: Online Reputation Management for Regulated Industries 101
Multi-family eesidential
Multi-family residential brands saw only small MoM increases in two metrics we measure in December: clicks to call (+6.2%) and clicks to website (+0.4%). However, declines in total views, searches, and clicks were relatively small, in the low single digits.
This settling out may be a reprieve for some brands, as it follows several months of greater volatility in average local marketing performance metrics in this segment. A recent end-of-year industry report shows that YoY, the average market rent per unit is up $56 YoY at $1,610, with a national rent growth decline of 360 basis points in Q3 2022 to 3.8%. The national vacancy rate for multi-family residential was 6.1% in December, a 1.2% increase over the same month a year earlier.
It's important for multi-family residential companies to take advantage of their visibility in local search results and provide prospective tenants with engaging, interesting next steps to take in their search. Use the website field in local listings to drive traffic to the most relevant property's local page, where searchers can explore local reviews, high-quality property photos and videos, information about the surrounding neighborhood, and more. Using high-quality, original photos and optimizing them for search will help improve each property's visibility in organic and image search, as well.
Find more local search trends by vertical for previous months to help inform your brand's local marketing strategy.
---
Related resources
Interested in our solutions? Get in touch, and we can bring you up to speed.